New To Our Program
3 bedroom, 2 bath amazing cabin with hot tub, beautiful "wall of glass" in living room to enjoy the view and you can fish from the dock on the property. Enjoy the fire pit, fireplace and it even has a paddle boat. The vacation of your dreams awaits you with Lakeside Serenity!

3 bedroom, 3 bath cabin in a perfect setting in Morganton just outside of Blue Ridge. Enjoy the hot tub, numerous deck views, hot tub, game room with air hockey and all you need for that fabulous dream vacation.
3 bedroom, 2 bath with 3 Queen bedrooms, located on the Coosawattee River. Hot tub, fireplace and amazing views from the screened porch.

3 bedroom, 3 bath pet friendly cabin in a perfect setting on the Cartecay River in Ellijay GA. Enjoy the hot tub, wrap around porch, gazebo and let the sound of the water lull you to sleep each night.
Our staff is ready to make your experience as a property owner as satisfying as possible. Just some of what we can offer you:
Full time reservations and maintenance staff.

Full time social media marketing team.
«onsistently high-ranking website.
Serving the North Georgia area since 2004.
You can't go wrong with Blue Sky Cabin Rentals Property Management!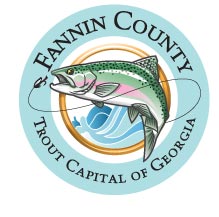 Site Designed and Maintained by
North Georgia Cabin Rentals
"One of the best ways to experience a weekend in the North Georgia mountains is by renting a cabin." See where Blue Sky Cabin Rentals is the only North Georgia cabin rental company mentioned in the Atlanta Journal Constitution Travel Section's article on Ellijay, GA!
Blue Ridge Cabin Rentals
Welcome to Blue Sky Cabin Rentals! When you are ready for a Blue Ridge vacation experience, we offer a variety of cabin locations around the North Georgia Mountain area, including many pet friendly water front cabins, mountain view cabins, ultra luxury mountain homes as well as affordable rustic getaways which will allow you to enjoy Lake Blue Ridge, Mercier Orchards, the Downtown Blue Ridge shops and restaurants and many of the Blue Ridge area events and activities!
Ellijay Cabin Rentals
We also have a variety of Ellijay rental cabins, on Double Knob Mountain, the Cartecay River, all around Ellijay and the surrounding areas! Whether you are looking for a quiet private getaway for 2, a cozy 2 or 3 bedroom for the family, or a mountain lodge which can sleep up to 20 - we have what you are looking for. Many of our cabins are pet friendly so you can bring the entire family! Our cabins are located close to the Pinotti Hiking Trail, Carters Lake, downtown Ellijay, the Georgia Apple Festival and all of the Ellijay area attractions!
Ellijay and Blue Ridge - Events and Activities
The Chambers of Commerce in each of the local areas have event schedules and other important information for those who want to visit the area. Check out the sites for the Fannin County (Blue Ridge area) and the Gilmer County (Ellijay area) Chambers for the latest events and area information.



Blue Sky Cabin Rentals "Where the pavement ends...and relaxation begins!
Local Area Guide for the Blue Ridge and Ellijay Georgia areas:
What is there to do in North Georgia? How about some of the most stunning sightseeing around! Ready to do some hiking, biking, canoeing,
(we rent canoes
) fishing or just enjoying the outdoors? Or maybe spend a bit of time shopping and enjoying some of the best restaurants around! Soar over the trees with a run on a zipline. Ride the rapids, pick some apples or other fruit in season, or just put your feet up and enjoy the amazing views! There's plenty for families and couples to do in the area.
Click for more in our local area guide...
Links and Featured Area Businesses
If you would like for us to feature your business on our page for our guests to learn more about you, email us at feature@blueskycabinrentals.com.
Choosing the Right Cabin For Your North Georgia Vacation
Enter your planned dates.
Choose whether you would like a waterfront cabin, or a mountainview property.
Choose your number of bedrooms and/or guests.
Choose "pet friendly" if applicable.

If you need any assistance, call 706-636-2226 9-5 Mon-Fri or 9-3 Sat. or message us through our Facebook page 24 hours a day
Guest Reviews
"My husband and I just finished a stellar stay at Seclusion and wanted to thank you for making our time there a pleasure from start to f..."
---Susan, Decatur
"You were recommended to us by our friends. In fact, we visited them at their cabin while we were in Ellijay. They had told us quite a ..."
---Erik
"Great cabin! Love the creek, swing, and hammock. So relaxing!"
---Eric and Mellisa Hill, Atlanta, GA
More guest reviews >>