North Georgia Rental Cabins
Water Front and Mountain View Cabins in Blue Ridge and Ellijay
---
Pet Friendly
Ultra Luxury
Rustic
Mountain View
Water View

---
Our Newest Cabins
The
Treehouse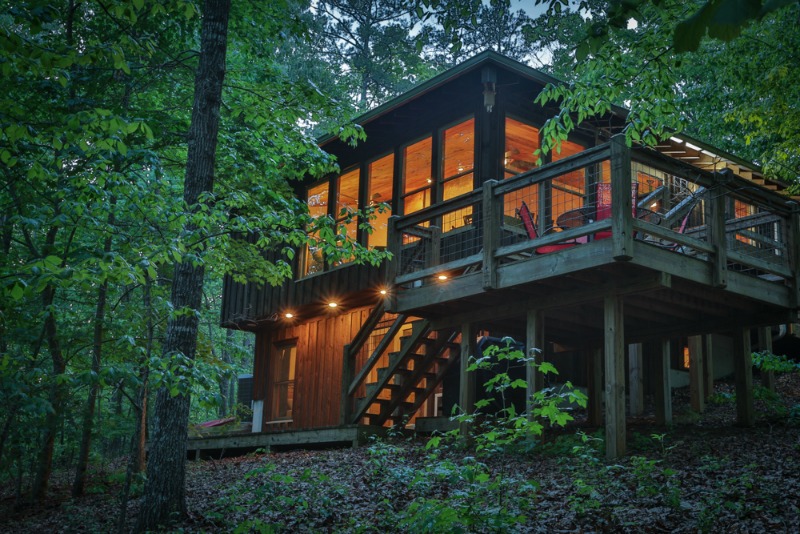 Rustic materials were reclaimed and added to the latest sought after features for a vacation experience you won't forget. 3 bedrooms, 2 baths and it's even pet friendly!
Bring the fishing rods and enjoy this stocked pond at this luxury 4 bedroom cabin in Blue Ridge. Game room, outdoor swing, hot tub and all you need for the perfect mountain getaway.
This gorgeous 2 bedroom, 1 bath cabin, just minutes from Blue Ridge. All you need for a week(end) relaxcation. You'll love the hot tub, private location close to the Benton Mackaye hiking trail!
The perfect family getaway with a King master, loft fort beds for the kids, hot tub, fire pit, propane grill and the perfect water front location in Ellijay GA. Sleeps 6.
This amazing mountain top oasis sleeps 9 with 3 bedrooms, 3 bathrooms, and is a pet friendly cabin located in Ellijay,GA
---
Let Us Manage Your North Georgia Rental Property
Our staff is ready to make your experience as a property owner as satisfying as possible. Just some of what we can offer you:

Full time reservations and maintenance staff.
Full time social media marketing team.
Consistently high-ranking website.
Serving the North Georgia area since 2004.
You can't go wrong with Blue Sky Cabin Rentals! Just give us a call or click to email for more information.
---
---






























Site Designed and Maintained by 

Social Wurks Media + Design





Call us today.
We are dedicated to giving you

THE BEST North Georgia vacation experience.

Blue Sky Cabin Rentals,"Where the Pavement Ends and Relaxation Begins."
---
Movin' On Up! Our offices are moving to 61 Maddox Circle, Ellijay. We're just behind the BB&T bank - off of Hwy 515. Come visit us at our new office!
---

North Georgia Cabin Rentals
Blue Sky Cabin Rentals in the News -
CBS Affiliate KPIX in San Francisco named Blue Sky Cabin Rentals as one of the five best Holiday Destinations in AMERICA! In their story about off the beaten path places to go to get away from it all, Blue Sky was the perfect choice!

"One of the best ways to experience a weekend in the North Georgia mountains is by renting a cabin." See where Blue Sky Cabin Rentals is the only North Georgia cabin rental company mentioned in the Atlanta Journal Constitution Travel Section's article on Ellijay, GA!
Blue Ridge, GA. Rental Cabins
When you are ready for a Blue Ridge vacation experience, we offer a variety of cabin locations around the Blue Ridge Georgia area, including many pet friendly water front cabins, mountain view cabins, ultra luxury mountain homes as well as affordable rustic getaways. With locations which allow you to enjoy Lake Blue Ridge, Mercier Orchards, the Downtown Blue Ridge shops and restaurants and many of the Blue Ridge area events and activities!
Ellijay, GA. Rental Cabins
Blue Sky also has a variety of Ellijay rental cabins, on Double Knob Mountain, the Cartecay River, all around Ellijay and the surrounding areas! Whether you are looking for a quiet private getaway for 2, a cozy 2 or 3 bedroom for the family, or a mountain lodge which can sleep up to 20 - we have what you are looking for. Many of our cabins are pet friendly so you can bring the entire family! Our Ellijay cabins are located close to the Pinotti Hiking Trail, Carters Lake, downtown Ellijay, the Georgia Apple Festival and all of the area attractions!
Pet Friendly Cabin Rentals in North Georgia
Bring the whole family! Many of our cabins are pet friendly, and provide dog beds and bowls to make the trip complete.

---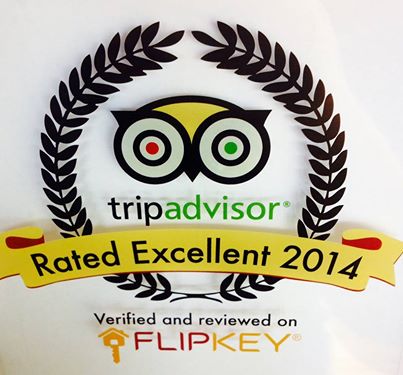 Blue Sky Cabin Rentals is proud of our "excellent" rating from Trip Advisor!

---
Since 2004, Blue Sky Cabin Rentals has been the North Georgia cabin rental company to choose when looking for a rental cabin in Blue Ridge, Ellijay or the surrounding areas!

---



---
Local Area Guide for the Blue Ridge and Ellijay Georgia areas:
What is there to do in North Georgia? How about some of the most stunning sightseeing around! Ready to do some hiking, biking, canoeing,
(we rent canoes
just call us at 961-2886
) fishing or just enjoying the outdoors? Or maybe spend a bit of time shopping and enjoying some of the best restaurants around! Soar over the trees with a run on a zipline. Ride the rapids, pick some apples or other fruit in season, or just put your feet up and enjoy the amazing views! There's plenty for families and couples to do in the area.
Click for more in our local area guide...
Blue Ridge and Ellijay - Events and Activities
The Chambers of Commerce in each of the local areas have event schedules and other important information for those who want to visit the area. Check out the sites for the Fannin County (Blue Ridge area) and the Gilmer County (Ellijay area) Chambers for the latest events and area information.
---
Links and Featured Area Businesses
Choosing the Right Cabin For Your North Georgia Vacation
Enter your planned dates.
Choose whether you would like a waterfront cabin, or a mountain view property.
Choose your number of bedrooms and/or guests.
Choose "pet friendly" if applicable.
If you need any assistance,
call 855-636-2226 Monday-Friday 9-7 Saturday 9-5.
---
Check out our Social Media Feeds:
Guest Reviews
"Great cabin! Love the creek, swing, and hammock. So relaxing!"
---Eric and Mellisa, Atlanta, GA
"Every moment was fun! Wouldn't change a thing. The cabin was great and hope to return soon!"
---Bowling Family, Rome, GA
"We had an amazing, relaxing weekend! It was so quiet and peaceful. We will be coming back here in the future."
---Teresa & Amos, Augusta, GA
More guest reviews >>