North Georgia Rental Cabins;
Waterfront and Mountain View Vacation Cabins around Blue Ridge and Ellijay
---

FEATURED RENTAL PROPERTY

Owl's Nest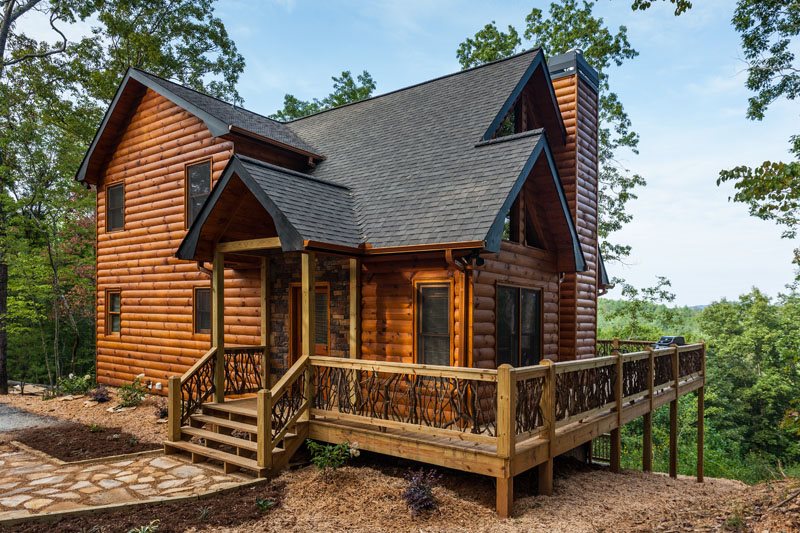 This 3 bedroom cabin with luxury hot tub, wet bar, outdoor fireplace and the perfect location close to the Toccoa River for those who love to fish. Are you ready to enjoy the Owl's Nest?
---



Quick Links
---
Our Newest Cabins


Big-El Lodge



Got a big group? Consider this amazing cabin which sleeps 10 and is small dog-friendly too! All you need for the most amazing family or group getaway EVER!

Eventide



This could be you! Come enjoy this mountain cabin in the perfect setting. It sleeps 6, is pet friendly, has a hot tub and all kinds of activities for you and yours. Are you ready for some relaxation?
Mountain Pooladise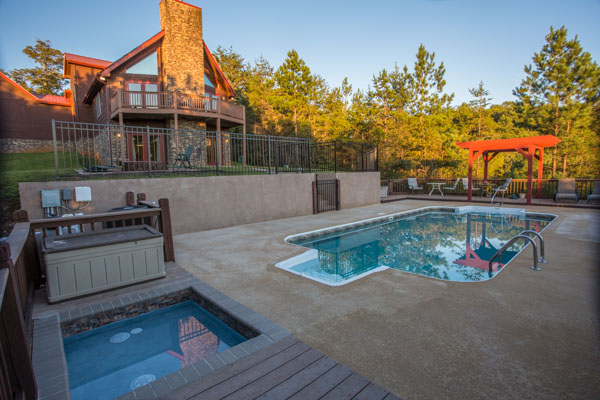 FANTASTIC 3 bedroom cabin with a kiddie pool, full-sized pool, hot tub, game room, 2 car garage and all the comforts of home on the Toccoa River just minutes from Downtown Blue Ridge!

River Meadow Lodge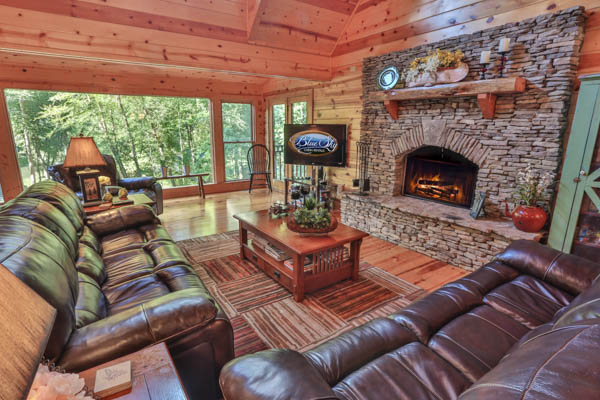 Floor to ceiling images with this 4 bedroom, 3 bath mountain home located between Ellijay and Blue Ridge. Outdoor play yard, firepit, hot tub and everything you need for the North Georgia vacation for the whole gang!
Bear's Den Heights

Can you believe this gorgeous cabin with outdoor fireplace, hot tub, 2 bedrooms, 2.5 baths, game room and it sleeps 6! You will love the mountain views...and you just may see some bears!
Ledger Creek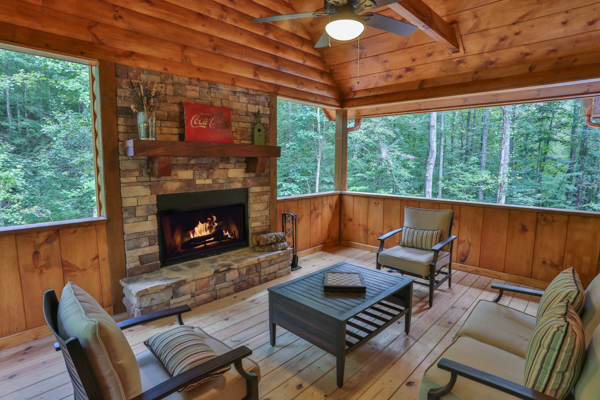 At first glance, the coziness of the outside of this cabin can take you back to Mayberry...but with modern conveniences - stainless kitchen, hot tub, open living space. Everything you need for an amazing vacation!
---
Let Us Manage Your North Georgia Rental Property
Our staff is ready to make your experience as a property owner as satisfying as possible. Just some of what we can offer you:

Full time reservations and maintenance staff.
Full time social media marketing team.
Consistently high-ranking website.
Serving the North Georgia area since 2004.
You can't go wrong with Blue Sky Cabin Rentals! Just give us a call or CLICK TO EMAIL for more information.
---



Owner Log-In


---













Looking for a photographer for that special someone, or special event? Consider John Crawford Photography, the choice of Blue Sky Cabin Rentals for our cabins and our events. You'll see the difference with John Crawford Photography.














Site Designed and Maintained by 

Social Wurks Media + Design





Call us today.
We are dedicated to giving you

THE BEST North Georgia vacation experience.

Blue Sky Cabin Rentals,"Where the Pavement Ends and Relaxation Begins."
---
North Georgia Cabin Rentals
Blue Sky Cabin Rentals in the News -
CBS Affiliate KPIX in San Francisco named Blue Sky Cabin Rentals as one of the five best Holiday Destinations in AMERICA! In their story about off the beaten path places to go to get away from it all, Blue Sky was the perfect choice!

"One of the best ways to experience a weekend in the North Georgia mountains is by renting a cabin." See where Blue Sky Cabin Rentals is the only North Georgia cabin rental company mentioned in the Atlanta Journal Constitution Travel Section's article on Ellijay, GA!
Ellijay, and Blue Ridge, GA. Cabins
We have a variety of cabins in the Ellijay and Blue Ridge areas of North Georgia. Whether you are looking to do some trout fishing or kayaking on a

river, creek or lake front cabin

, or relax in a gorgeous

mountain view property

we have everything from

affordable rustic cabins

to

luxury mountain homes

.
Pet Friendly Cabin Rentals in North Georgia
Bring the whole family! Many of our

cabins are pet friendly

, and provide dog beds and bowls to make the trip complete.

---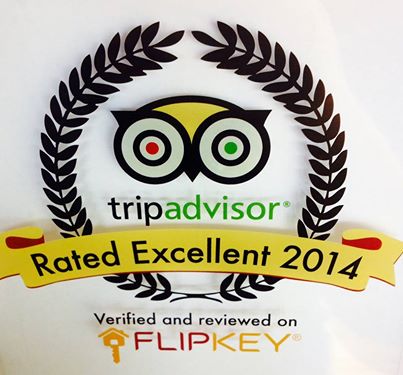 Blue Sky Cabin Rentals is proud of our "excellent" rating from Trip Advisor!

---
Since 2004, Blue Sky Cabin Rentals has been the

North Georgia cabin renta

l company to choose when looking for a

rental cabin in Blue Ridge, Ellijay

or the surrounding areas!
---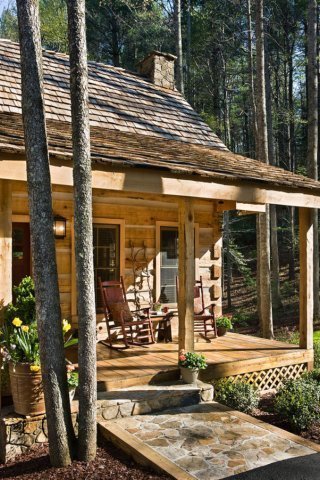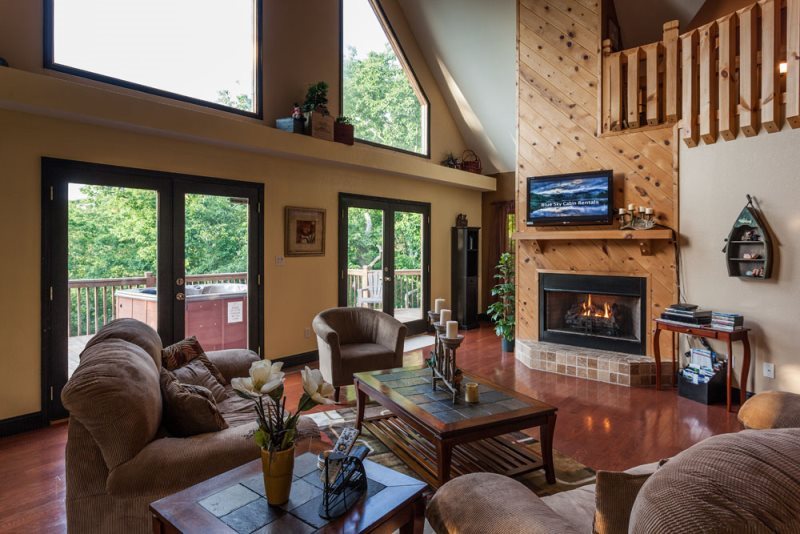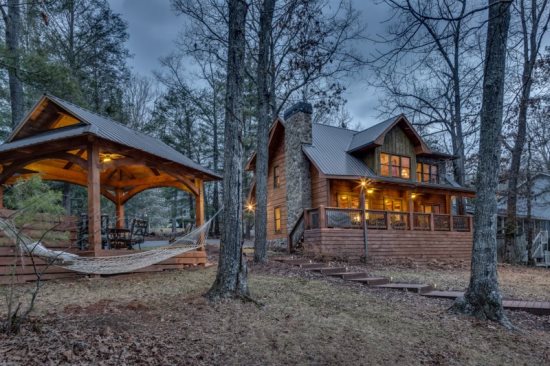 ---
Choosing the Right Cabin For Your North Georgia Vacation
Enter your planned dates.
Choose whether you would like a waterfront cabin, or a mountain view property.
Choose your number of bedrooms and/or guests.
Choose "pet friendly" if applicable. You can also choose wheelchair accessible, all paved access etc.
(If you need any assistance, call 855-636-2226 Monday-Friday 9-7 Saturday 9-5, Sunday 1-5.)

---



---
Local Area Guide for the Blue Ridge and Ellijay Georgia areas:
What is there to do in North Georgia? How about some of the most stunning sightseeing around! Ready to do some hiking, biking, canoeing,
(we rent canoes
just call us at 961-2886
) fishing or just enjoying the outdoors? Or maybe spend a bit of time shopping and enjoying some of the best restaurants around! Soar over the trees with a run on a zipline. Ride the rapids, pick some apples or other fruit in season, or just put your feet up and enjoy the amazing views! There's plenty for families and couples to do in the area.
Click for more in our local area guide...
Blue Ridge and Ellijay - Events and Activities
The Chambers of Commerce in each of the local areas have event schedules and other important information for those who want to visit the area. Check out the sites for the Fannin County (Blue Ridge area) and the Gilmer County (Ellijay area) Chambers for the latest events and area information.
---
Links and Featured Area Businesses
---
Check out our Social Media Feeds:
Guest Reviews
"Great cabin! Love the creek, swing, and hammock. So relaxing!"
---Eric and Mellisa, Atlanta, GA
"Every moment was fun! Wouldn't change a thing. The cabin was great and hope to return soon!"
---Bowling Family, Rome, GA
"We had an amazing, relaxing weekend! It was so quiet and peaceful. We will be coming back here in the future."
---Teresa & Amos, Augusta, GA
More guest reviews >>