The Blue-Bloods Of The North Georgia Mountains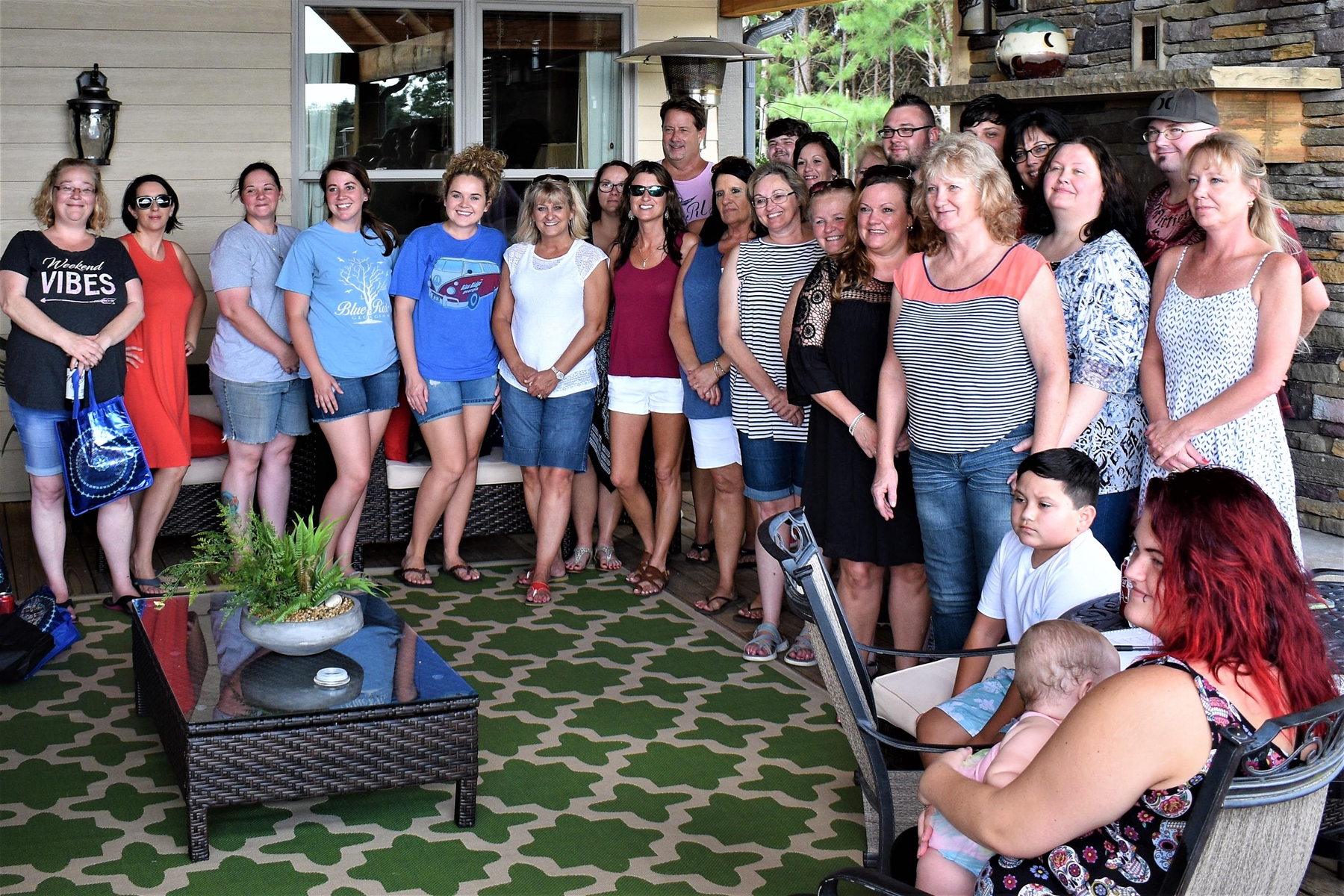 Photo Credit: Jewelz Hugger
Not many people can say that they love the company they work for and what they do for a living but at Blue Sky Cabin Rentals we love it so much that our blood runs Blue! Our Blue Sky family works hard and plays harder. We enjoy getting together when we can to celebrate life in the North Georgia Mountains and spending time together outside of the confines of the office. For our annual company cookout, Brad and Stephanie opened their home and worked hard to make this a memorable, festive occasion for everyone.
Brad was heating it up, cooking burgers and hot dogs on the grill for all of us and our families that we brought along.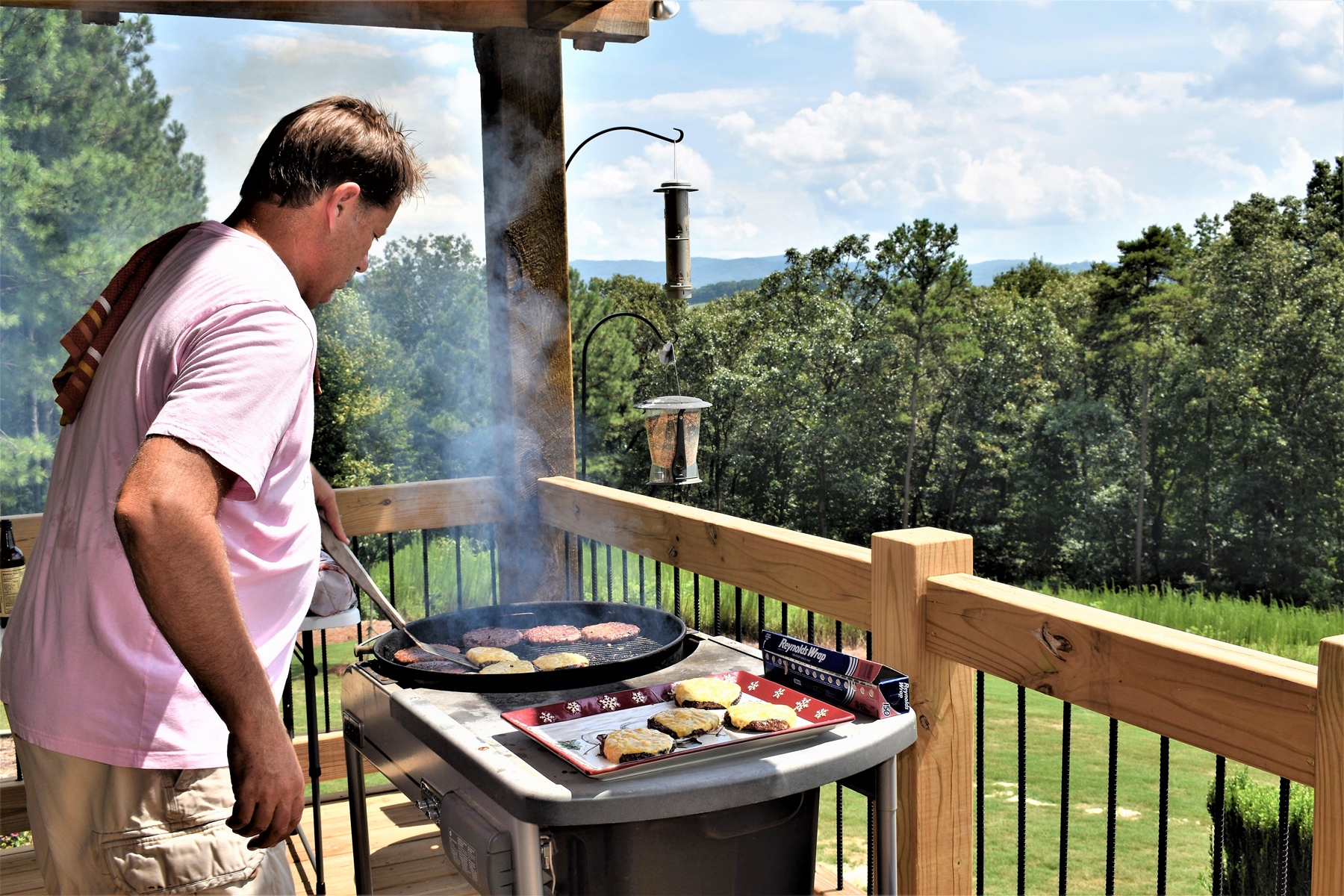 Photo Credit: Jewelz Hugger
Nicole, our "Baby Whisperer" was whisking babies away from their mothers. The babies instantly became docile and content. The new moms at the cookout were very appreciative of the time to relax when Nicole made her rounds. I don't recall hearing a baby crying even once while I was there!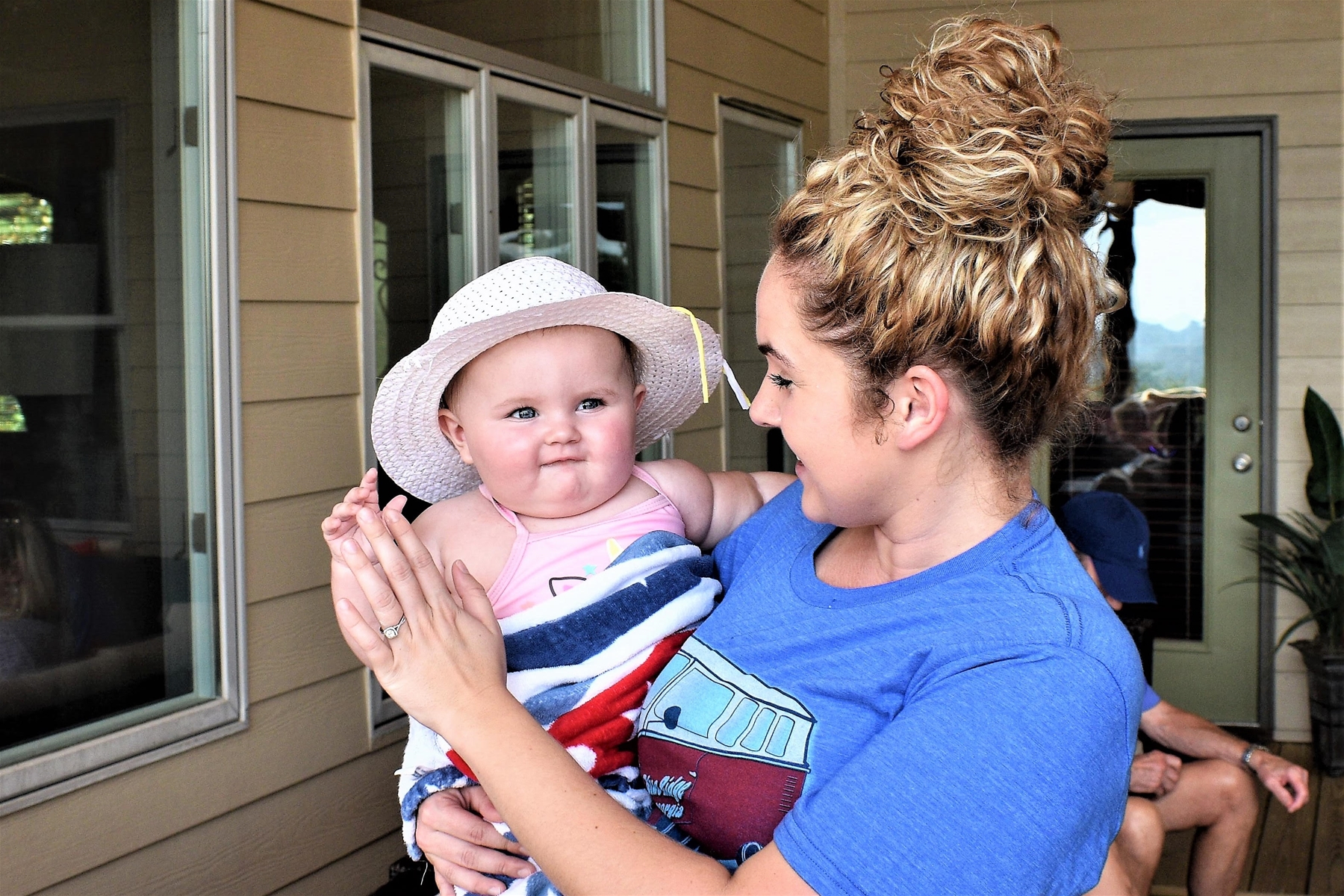 Photo Credit: Jewelz Hugger
The pool with the stunning mountain backdrop was open to all. Everyone took advantage of the pool, even if it was to just put their feet in for a minute.
Photo Credit: Jewelz Hugger
Stephanie took on the daunting task of coordinating with everyone so that we could all be there to take part in the fun! She bought gifts to give away during our Spin The Wheel event. She involved the little ones by letting them draw names from the bowl for their turn at the Wheel.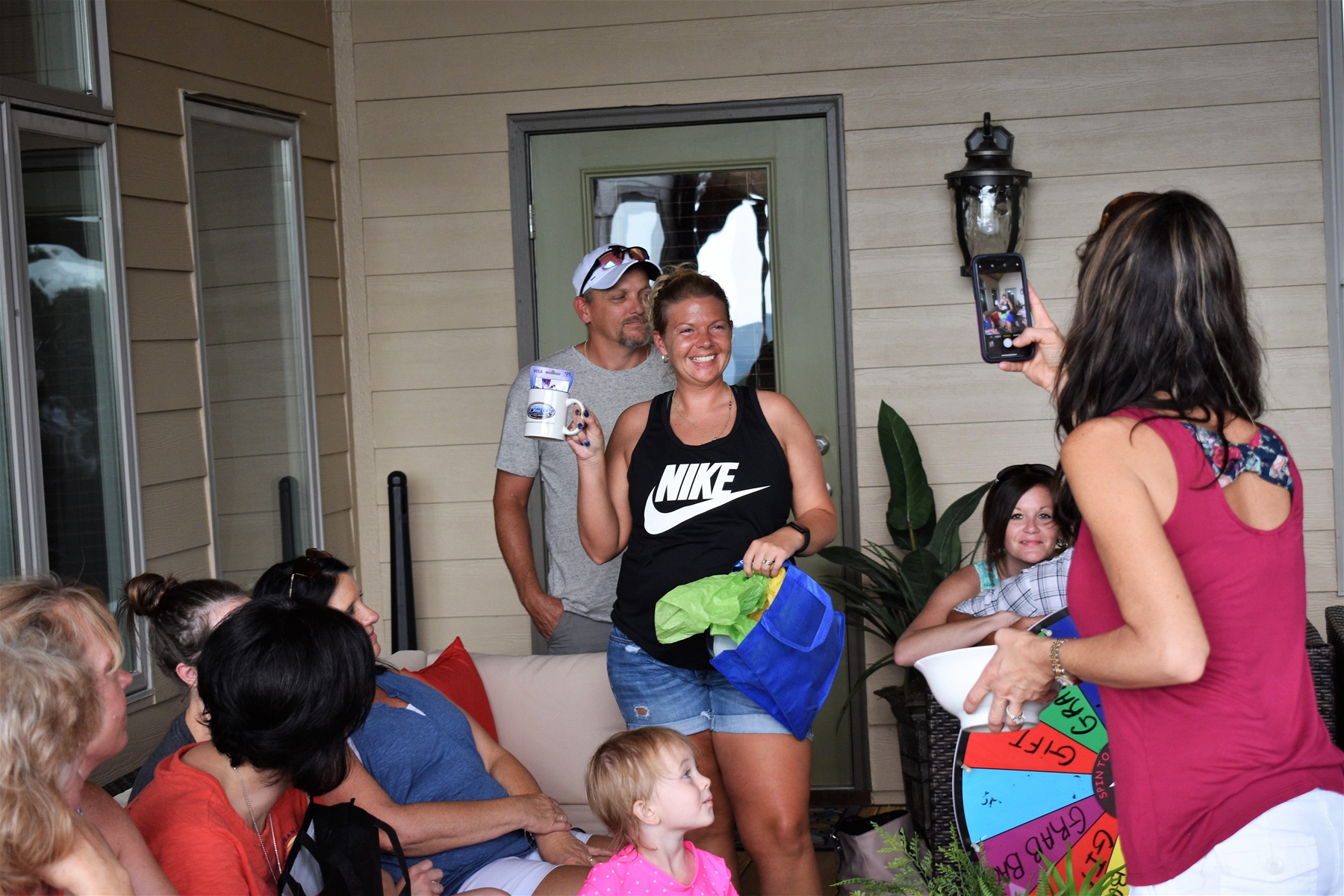 Photo Credit: Jewelz Hugger
Hailey, who covered the Guest Relations phone for the weekend, was able to stop by for a bit with her son, too! She handled business and found time to win a gift bag during Spin The Wheel!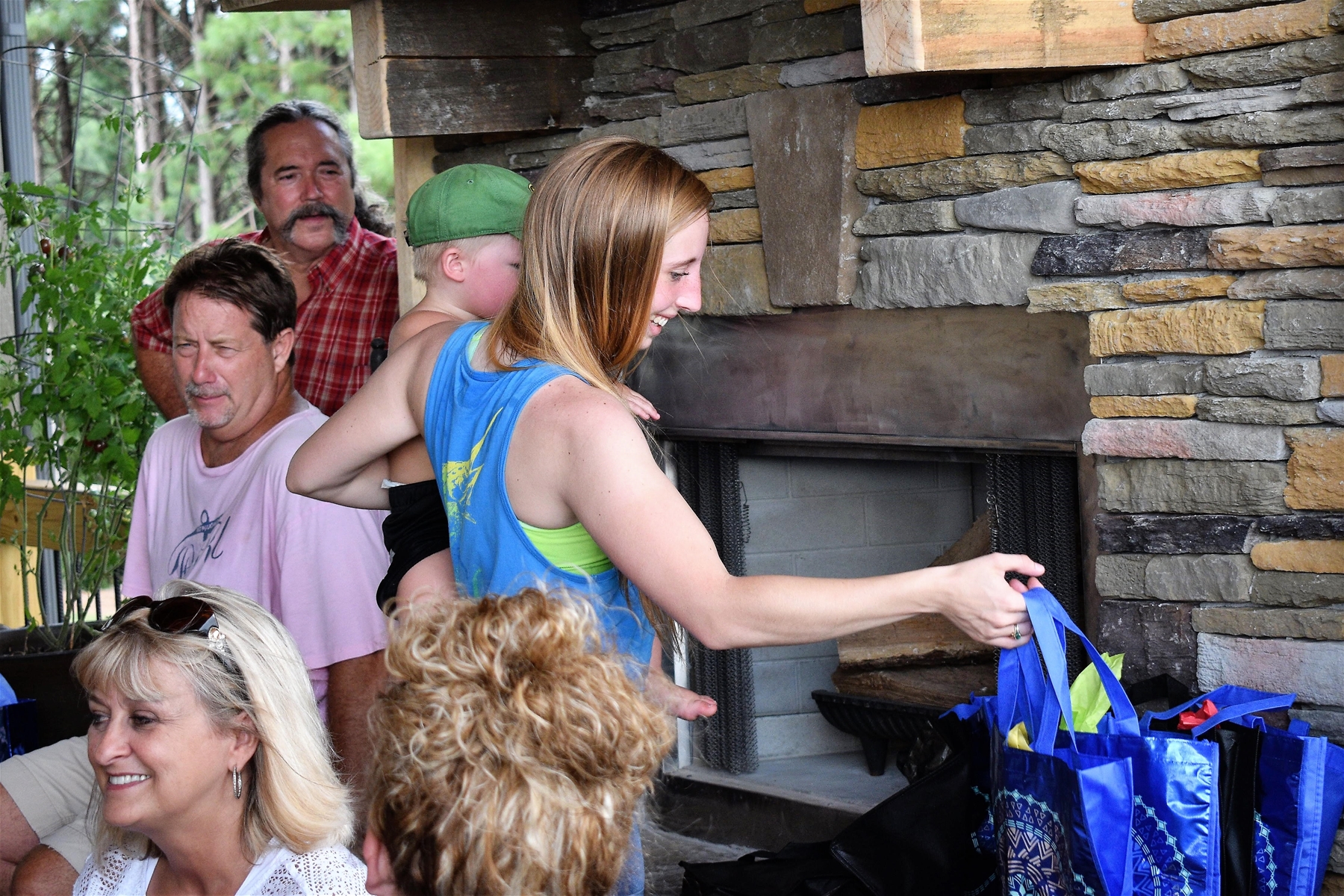 Photo Credit: Jewelz Hugger
We had so much fun at the cookout. A time of laughter, love, great food, and fantastic company!