Concierge Services:
Blue Sky Cabin Rentals would like to suggest some personalized services to our guests. If you would like to enjoy any of these services, please contact us directly to arrange the service of your choice.
Please note, orders for these items will need to be confirmed 2 weeks prior to check in and delivery fee is included in the totals.

Romance Package includes: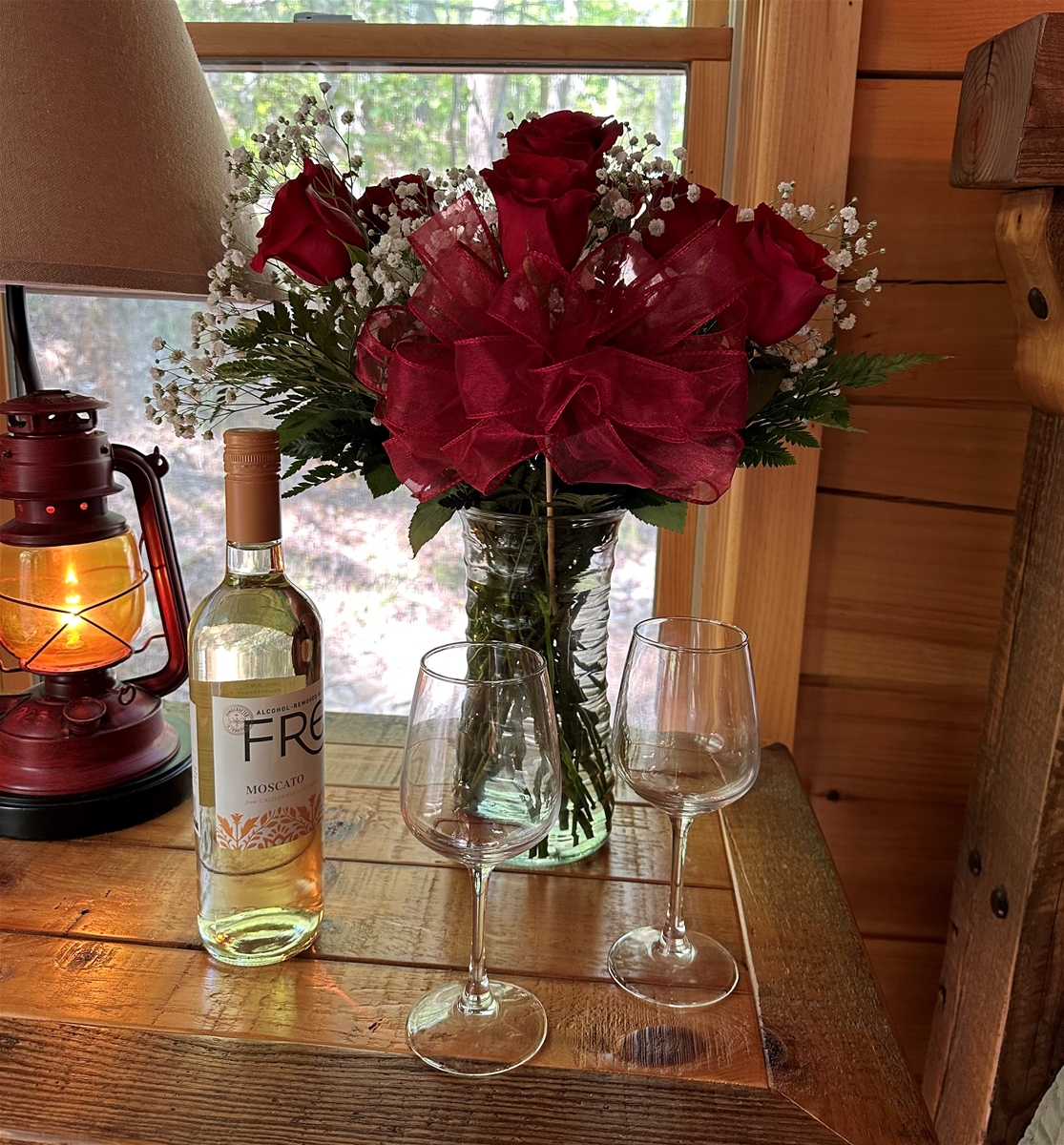 Option 1 $195 (plus tax):
One dozen beautiful red roses with a vase, Romantic rose petal set up, FRE Moscato (alcohol-free) or Sparkling Cider, and 2 Wine Glasses.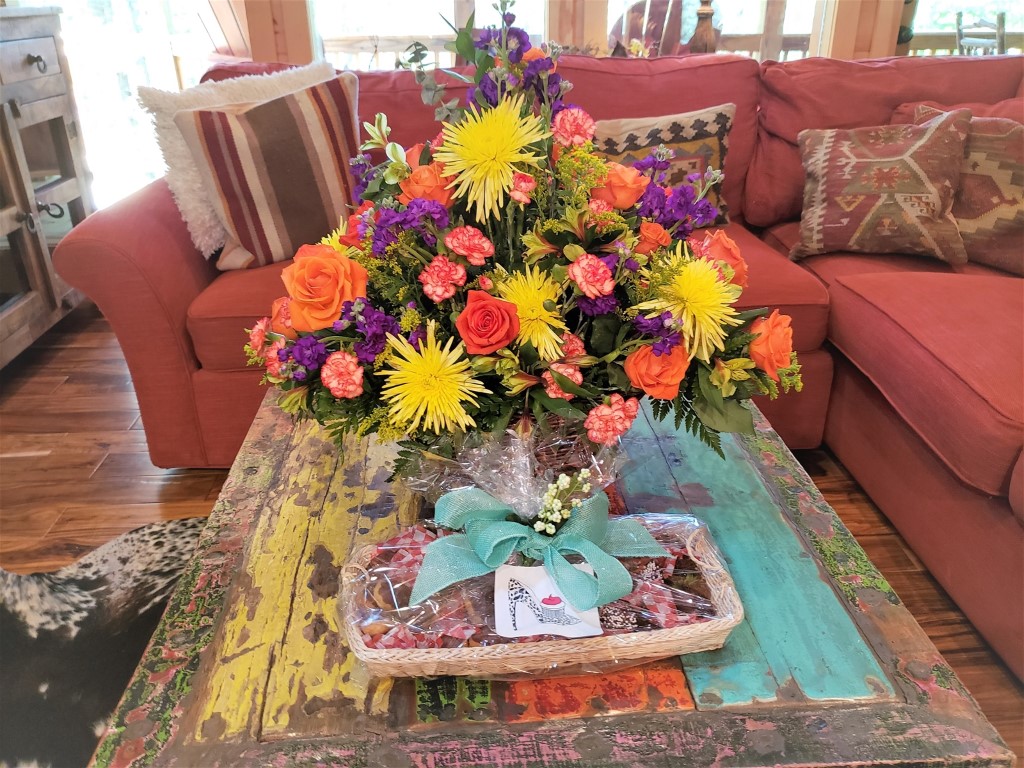 Option 2 $150 (plus tax):
Bouquet Of Flowers, FRE Moscato (alcohol-free) or Sparkling Cider, 2 Wine Glasses

Birthday Package: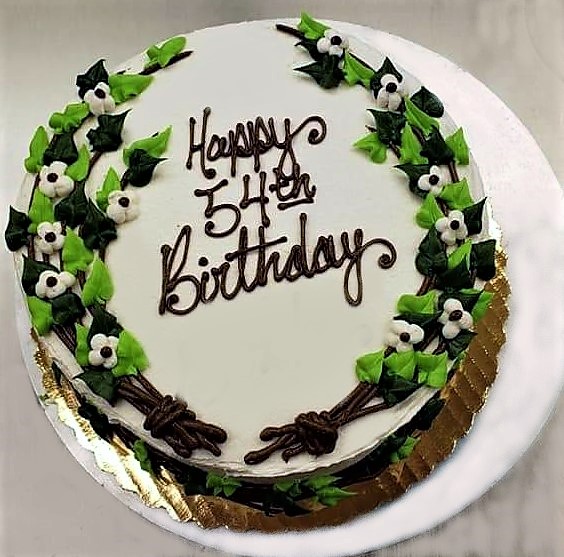 $175 (plus tax) and includes:
8" cake
20 balloons
Small bouquet

Ala Carte: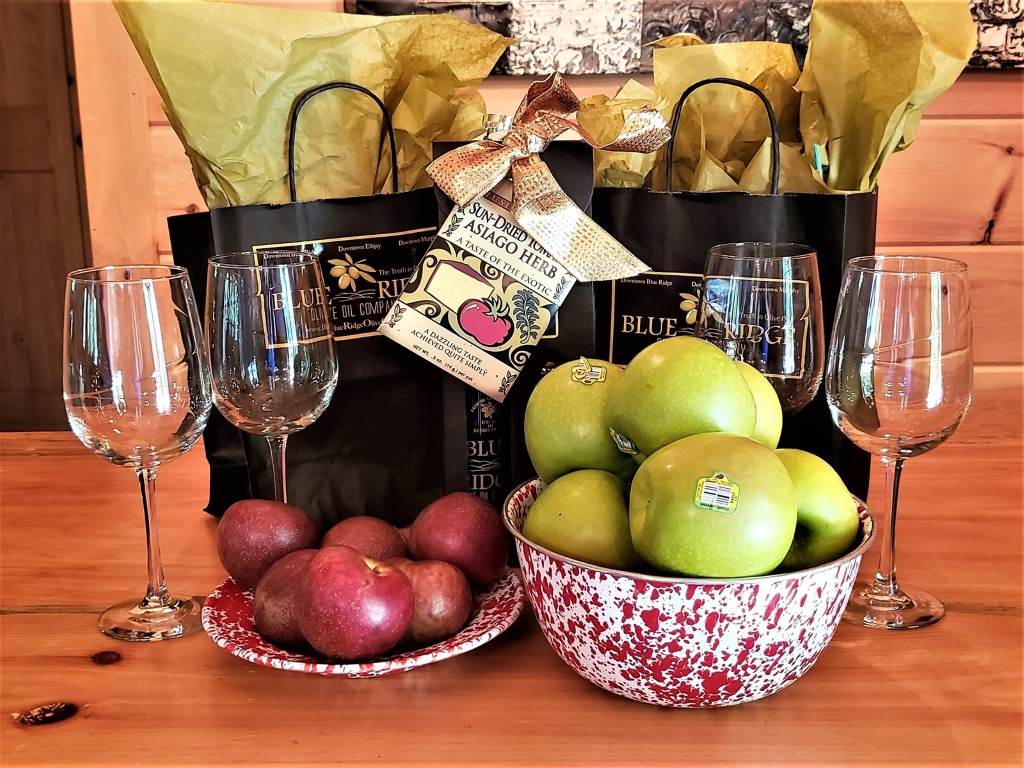 Can be added to a package or purchased separately
Gift basket: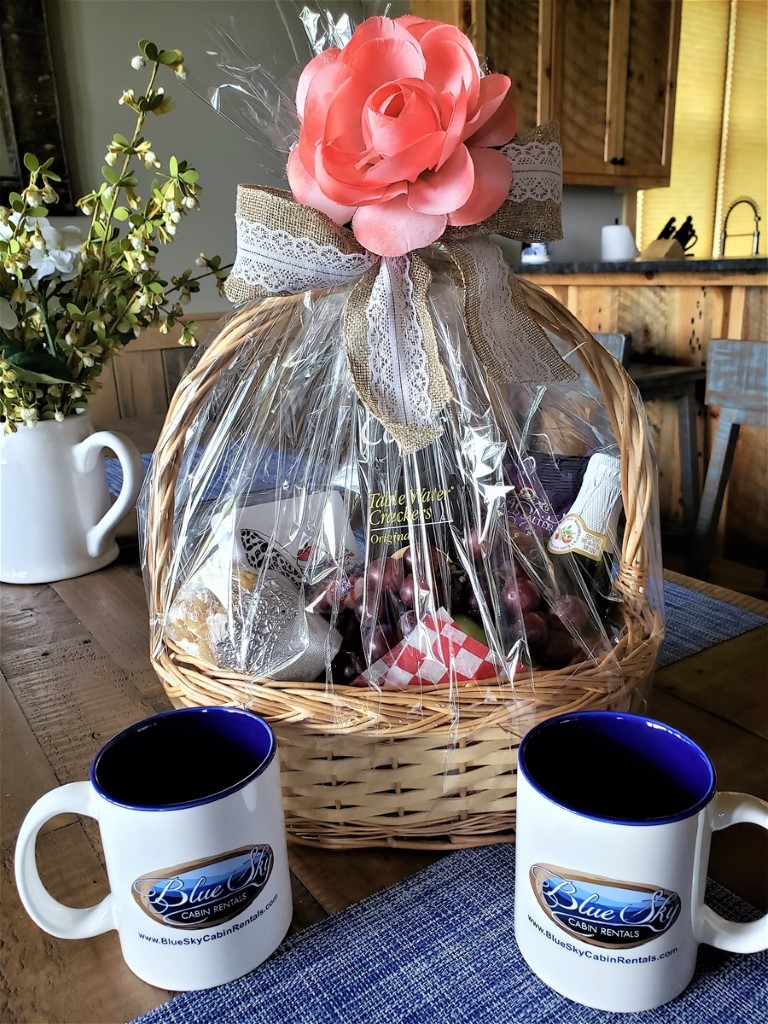 Stocked with local goods, prices start at $115 (plus tax)

Stocked Fridge: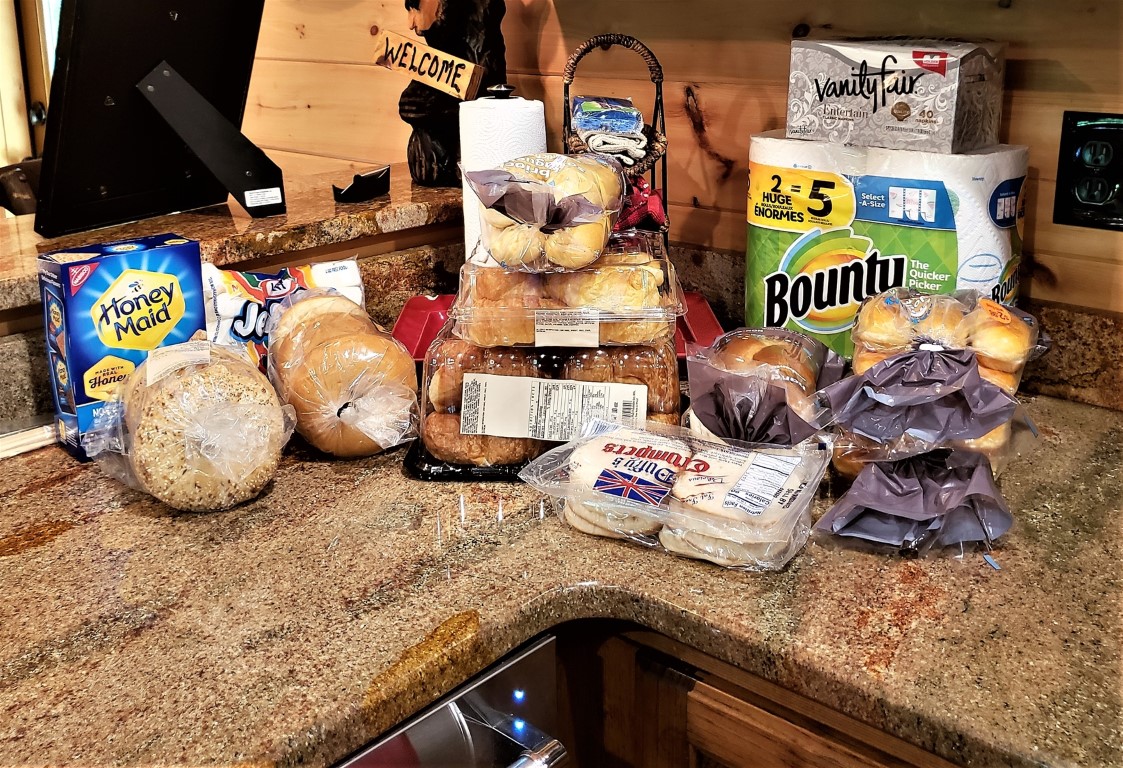 Prices start at a minimum of $200.00 (plus tax). We add a 25% surcharge and a $75.00 delivery fee. Tax will be added. No alcohol or tobacco products. Let our staff know if you would like to take advantage of this service.
We will have your kitchen stocked and ready for you upon your arrival!

Please call 877-741-7817 for more information.