Looking for Vacation Rental Management?

Blue Sky Cabin Rentals
Serving the professional vacation and property management needs of the North Georgia Mountains since 2004

Trusted Partners In…
Trusted name in the Ellijay/Blue Ridge communities and throughout the mountains of North Georgia!

Seven-Day Commitment
Our full time in house reservations team responds to inquiries and processes bookings 7 days a week in combination with secure 24/7 on-line booking through our state of the art website.
Strategic Location
Our office is strategically located, allowing us to efficiently maintain each property and give quality service to our guests. We also have a strong focus on rentals, successfully generating booking revenue each year for our property owners.

Property Care Team
We combine exceptional on the ground services for our guests and owners. Our team work 7 days a week carrying out thorough pre-stay and post-stay inspections, maintenance & preparation to ensure a seamless guest experience.

Direct Reservations
We choose not to focus on tour operators or third party booking agents. Instead, we use a multi-channel marketing strategy where reservations are made directly with our LOCAL team that will know your property intimately and has the owner's best interests in mind at all times.
We believe our experience goes a long way: premium property management services for your cabin
When it comes to managing your vacation home or investment property. From routine maintenance and daily property management to large scale projects on your home, we are able to handle it all with local, caring service. All of this experience ensures that your investment is in the best possible hands at all times!
Having a rental cabin is an investment and we want to help you protect that investment while giving you the added benefit of offsetting the cost of homeownership. Renting out your home can sometimes be a scary process. You can rest assured that with Blue Sky Cabin Rentals your home will be in the best possible hands.
We are a trusted name in the Ellijay/Blue Ridge communities and throughout the mountains of North Georgia! Having your home on our rental program is a business partnership between Blue Sky Cabin Rentals and you the Homeowner you will be treated with the highest possible level of commitment.
Some of our required amenities for our cabins:
Non-Smoking
Flat-screen Smart televisions
Central HVAC
Gas Grill
Washer and Dryer
Upgraded linens (sheets and bath towels)
Satellite/Cable with minimum basic channels
Hot Tub
Fully equipped kitchen
Wireless Internet access
Firewood Provided for seasonal burning (for indoor and outdoor wood-burning fireplaces)
Some recommended amenities that our guests often request:
Dog-Friendly
Hot Tub towels
Game room with game systems and/or game tables (pool tables, foosball, air hockey, etc..)
Fire Pit
Fireplaces
Additional television for each bedroom
Firewood provided during seasonal burning
King-size beds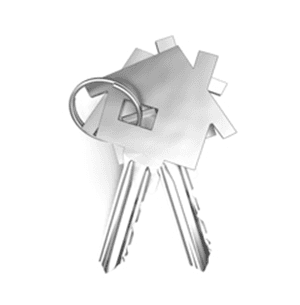 Owner Testimonials
"As a multiple cabin owner, I've had a great experience with Blue Sky Cabin Rentals. The are extremely hands on and give attention to every detail. A big concern of mine when choosing a property management company was marketing. Blue Sky's website and social media marketing has exceeded my expectations and the proof is in the bookings! Also, the owners portal is great for owner bookings and financial management"

- Josh K. Owner of Best of Both World's
Blue Sky Cabin Rentals has exceeded our expectations from the very beginning of our relationship. We purchased our first vacation rental in Cherry Log, GA- "The Mason Jar at Cherry Log". From the moment we called in to start the process with Blue Sky- Nicole was by our side throughout the whole journey of making sure we had a successful vacation rental. The reservation and marketing team went above and beyond to make sure our property was successful, and generated more Revenue than we ever had in mind. Our first rental was such a success, in less than a year we decided to create "A Blue Ridge Mason Jar" and our 2nd vacation rental. The process was as great as the first one, and all our expectations were exceeded. We are grateful for our relationship with Blue Sky Cabin Rentals as they have helped us grow a family of vacation rentals to offer to everyone. Thank you to everyone at Blue Sky for all the love and support!

-Josh Pitre. Owner of "The Mason Jar at Cherry Log" & "A Blue Ridge Mason Jar"
"To all potential cabin owners who want to put their home with a rental management company, I recommend Blue Sky Cabin Rentals. My husband and I are approximately nine hours from our home in the mountains, and we were looking for a reputable company that would handle our rentals. Blue Sky Rentals covers all maintenance of our cabin, the entire staff goes that extra mile to make sure our guests have a easy check in and are welcomed to a warm and inviting setting. I have been impressed with the quickness in which Blue Sky handles any problem. If you are looking for a company that treats your home as theirs, I recommend contacting Stephanie at Blue Sky Cabin Rentals."

- Barbara and Gerry W. Owners of Chateau De Bois
Here are a few of the reasons why you should trust your home to Blue Sky Cabin Rentals:
We are 100% local. We live here because we love it here and know you want your property managed by those who live in the community.
All of our homes are advertised fairly. Our advertising is substantial, including Google, Facebook, Pinterest, Yahoo and Bing. You can find our print ads in such media as vacation guides to the area and our brochures in all Georgia Welcome Centers. Our Facebook page has over 100,000 A++ likes and growing, and we have quite a following on Pinterest.
Our website is well designed, mobile and responsive (www.blueskycabinrentals.com). We utilize state of the art tools such as LiveRez and Navis and have a web designer on staff who is proficient at SEO (search engine optimization.)
Homeowners receive timely monthly statements and revenue payments, homeowners have access to the rental calendar – this allows you to see all your bookings! There are never any rentals in your home that you do not know about! We also utilize direct deposit for our homeowners.
We handle all aspects of sales tax collections, reservations, cleanings, maintenance, etc… We want to make the rental process as easy as possible for each homeowner. Our service is comprehensive.
We will not risk damage to your home or septic system by allowing more than the maximum number of guests in your home during a rental stay. We do not condone nor allow house parties in any of our cabins.
All fees and maintenance are agreed upon by the homeowner before any large maintenance job begins.
All homes are routinely inspected before and after guests for any damages that may have occurred.
Our staff is simply the best! We employ full-time maintenance professionals, cleaners, inspectors, vacation planners, welcome center hosts, marketing professionals, web designers, and professional office staff. All of our staff are insured and wear Blue Sky attire. Additionally, we maintain a fleet of trucks to serve your property, insuring quick service and a professional presence in the area. In short, we have a significant investment in your success!
Our Rental Partners



Contact Us
If you feel like your cabin fits these standards and you would like to start generating additional revenue from your vacation home, then it's time to call Blue Sky Cabin Rentals! You can also fill out the contact us form below and someone from our Property Onboarding team will reach out to you.
Our Partners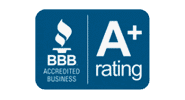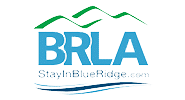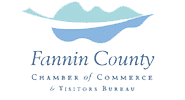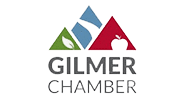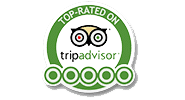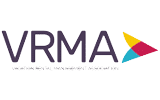 Thank you for your interest in Blue Sky Cabin Rentals LLC
Serving the professional vacation and property management needs of the North Georgia Mountains since 2004.