Here comes Peter Cottontail, hoppin' down the bunny trail….yes it's almost Easter and that means Easter egg hunts abound. So grab your baskets and head out to one of the many Easter egg hunts with your little ones.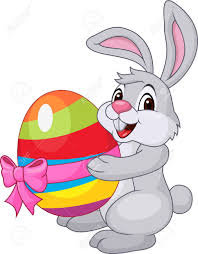 Everyone is welcome and it will be held at River Park. Children 1 year to 8th grade
Free to children that are walking to 10 years of age. Easter egg hunt starts at 2:30 pm and there will be a special visit from the Easter Bunny.
Crazy big Easter egg hunt on the field at Gilmer High School Football Field
They will have an Easter egg hunt helicopter drop, along with egg races, sack races, obstacle courses, inflatables , scavenger hunt, face painting, cake walk, food and a whole lot more. Admission is free.
Easter Egg Hunt with a twist! So bring the kids and be ready to get your hunt on!
This Easter Egg Hunt is for kids 11 and older. Glow-in-the-dark Easter Egg hunt, glow-in-the-dark volleyball games, live band, inflatables, pizza and much more. The festivities will take place in the campground at the Visitor Center. Parking fee is $5.00
The 23rd annual Blue Ridge Community East Egg Hunt will be held Saturday, March 31st, in the churchyard of St. Luke's Episcopal Church, Blue Ridge. The hunt begins at 1 p.m. when the bell of the church is rung.
Bring your Easter Basket and we'll travel a few miles to Farmer Brown's field to hunt for Easter Eggs and to greet the Easter Bunny.
Eggstravaganza Enjoy egg hunting in a whole new fashion. Choose your style of egg hunting and don't worry about fighting the crowds! Find that one special egg or collect as many as you can and redeem them for prizes and treats! Learn all the Eggs and maybe even see one hatch!
While visiting our area come visit us and book your stay!!