Guide To Carters Lake in North Georgia

Almost every visitor who makes their way to Carters Lake gets to see the raw natural beauty of the North Georgia mountains. Now, the 'Miracle in the Mountains' is a tradition for many families that are also enchanted by the bright blue water and serene scenery.
Carters Lake is managed by the U.S. Army Corps of Engineers and is named after Farrish Carter who owned property nearby in the 1800s.
In this guide, we'll talk about why visitors fall in love with Carters Lake and give you some more information about visiting the lake.
Where is Carters Lake?
First things first, where can you find this stunning mountain lake?
Situated between the mountain towns of Calhoun and Ellijay along the Coosawattee River, Carters Lake is about a two-hour drive from Atlanta.
Located in the heart of the Blue Ridge Mountains, Carters Lake offers more than 60-miles of rugged shoreline that remain totally untouched. That's right—there are no private docks or developments along Carters Lake, making it a true haven for lake lovers. The lake is 450-feet deep, which makes it Georgia's deepest lake.
Because the lake is so private and well-maintained, there is a small $4 per person fee to access the lake. If you're a lake lover, the $30 a year membership might be worth the investment for unlimited access year-round.
The lake is easily accessible via Highway 136 or Old Highway 411.
Things to do on Carters Lake
There's plenty to see and do on Carters Lake!
Beach bums will love the endless shoreline, which makes a pretty appealing replacement for the salt and sand you'll find at a traditional 'beach'. Pack towels, beach games, umbrellas, and snacks for a full day of soaking up the sun alongside the sparkling water.
If water fun is more your style, rest assured there's also plenty of adventure to go around. Carters Lake offers a full-service marina where you can rent boats and kayaks for use on the lake. There's also an on-site restaurant that serves breakfast, lunch, snacks, and tasty adult beverages. For reservations or information, visit the Carters Lake Marina website (http://www.carterslake.com/) or call the marina directly at 706-276-4891.
Anglers flock to Carters Lake for largemouth bass, smallmouth bass, hybrid bass, striped bass, walleye, crappie, bream, and catfish. The Georgia Department of Natural Resources actively stocks the lake with walleye, striped bass, and hybrid bass. Although shoreline fishing on Carters Lake is limited due to steep terrain, anglers have additional fishing opportunities on the peaceful lower lake (reregulation pool) and the swift waters of the Coosawattee River.
Miles of hiking, mountain biking, and nature trails stretch along the lake's shoreline, and gorgeous sloping hills provide a perfect, natural setting away from it all. Look to the north and east parts of Carters Lake to enjoy beautiful mountain views beyond the dam. No private docks or development obstruct the lake's naturally scenic shoreline; this is truly one of Georgia's best-kept secrets. Be sure to pack lunch, there's truly no better spot in the Blue Ridge Mountains for picnicking!
There are several exciting hiking trails along Carters Lake, including the Oak Ridge Trail, which runs lakeside and finishes near a creek. Another great trail in the area is Tumbling Waters, which takes hikers to a gorgeous waterfall, one of the few falls not hidden underneath the lake. Even the casual hiker can take a walk on the Hidden Pond Songbird Trail, an easy hike that takes visitors to a beaver pond. If the most scenic route is desired, take a stab at the Carters Lake Nature Trail itself, which is near the visitor's center.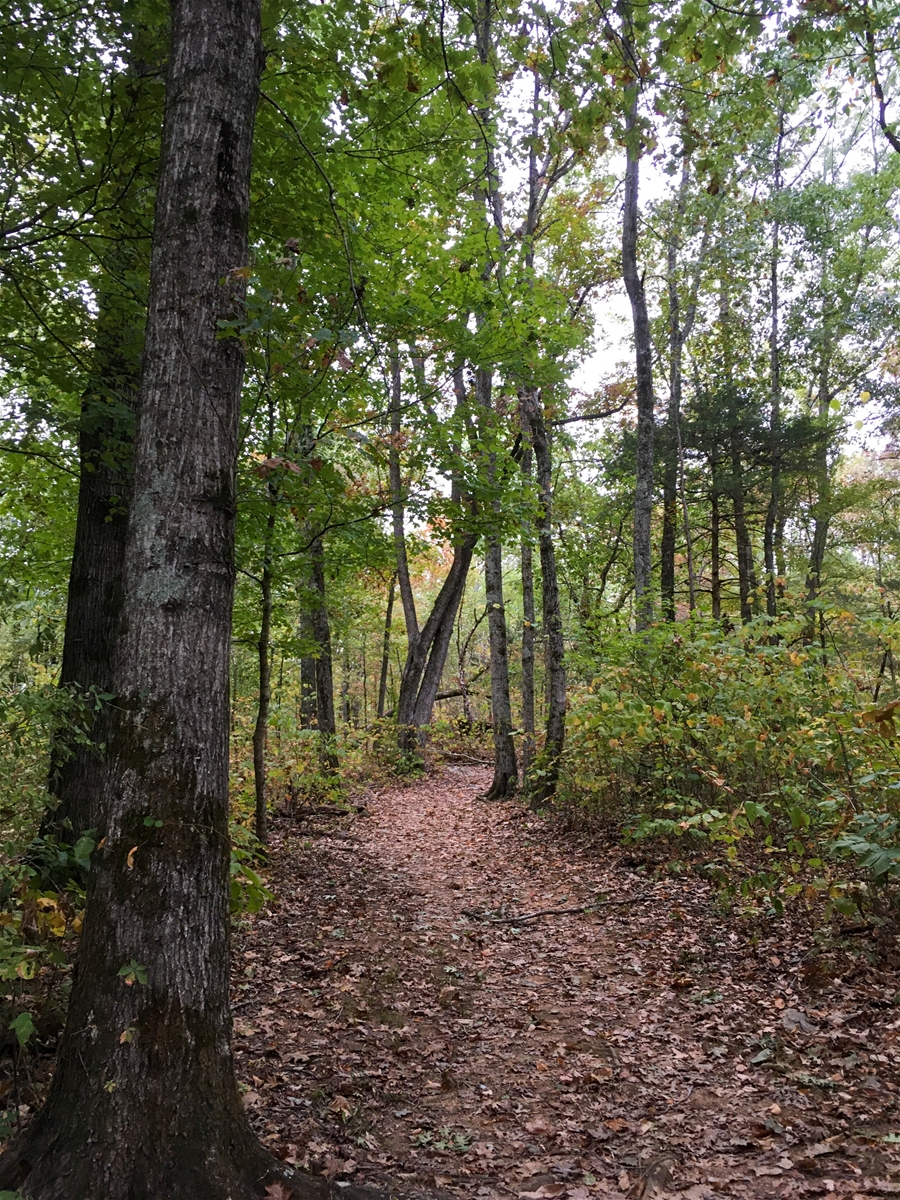 Carters Lake History
Carters Lake was developed by the U.S. Army Corps of Engineers to provide Blue Ridge visitors with places to relax on the lake's beach, areas to camp, and a variety of recreational opportunities. Six public boat ramps are available to boaters.
The lake took 15 years to construct and was finished in 1977 after damming the Coosawattee River that runs into Georgia from Tennessee. The Carters Lake Dam is 445-feet tall and is currently the tallest earthen dam east of the Mississippi River.
Best Time of Year to Visit Carters Lake
Of course, the 'best' of anything is purely subjective — but we're happy to share our perspective.
You probably won't be surprised to learn that summer is the busiest time of year on the lake. Families from all over flock to the shoreline to soak up the sun and enjoy a day out on the water. If a summer lake visit is on your bucket list, we recommend going earlier in the day as it will be less crowded and not quite as hot.
Fall is our favorite time of year to visit Carters Lake. The temperatures are still warm enough to get out and enjoy the water but the large crowds have mostly diminished. This provides the best of both worlds—beautiful weather and wide-open access.
Carters Lake is 'open' year-round, so you'll be able to visit any time of year
Cabins Near Carters Lake
Visiting Carters Lake during your stay in the North Georgia Mountains is a breeze. If you're looking to stay near the lake, check out our expansive selection of Ellijay cabin rentals. This will provide all of the comforts of home and keep you within 30-minutes of the lake.
Other nearby accommodations include cabins at Coosawattee River Resort and cabins in Cherry Log.
Be sure to check our Specials Page to find a great deal on your Blue Ridge retreat!