Are you looking for a fun and unique activity during your visit to North Georgia? Get up and close with these lovely animals and go horseback riding! The Blue Ridge and Ellijay areas are filled with areas (just a short drive away) that are perfect for this fun and unique thing to do. Many of the horseback riding tours are kid-friendly, call ahead to confirm.
Appalachian Trail Rides

Mineral Bluff, GA
4100 Cutcane Rd., 706–374–0362
This family-owned, 250-acre farm is home to the Reflhammer family and their stables. Passionate about horses, the family provides family-oriented adventures. Trails take riders across streams and offer spectacular mountain views. You're likely to encounter plenty of wildlife along the way too. Reasonably-priced rides last one and a half hours up to six hours. Pony rides are available for children under five.
Sunny Farms North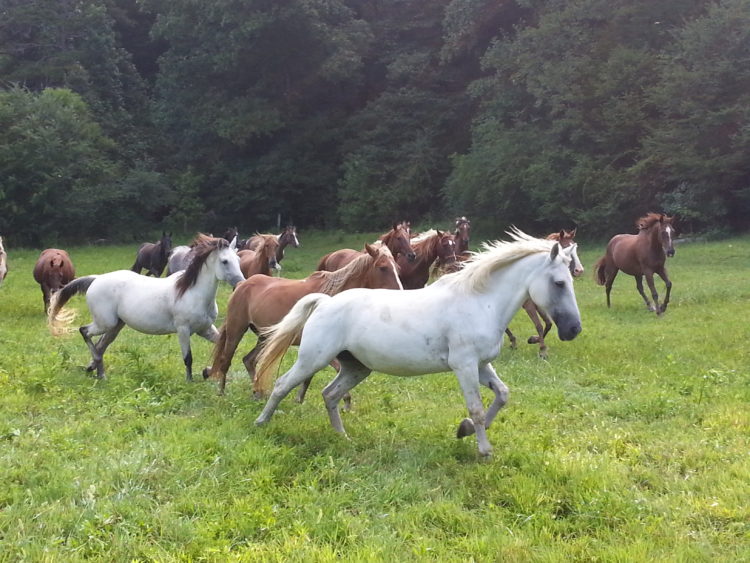 Dahlonega, GA
Long Branch Rd., Dominica, GA (at the end of GA 400 N.), 706–867–9167
Sunny Farms North offers self-guided trail rides. It's a family-owned property offering trail rides and boarding. Weather permitting, rides are available on weekends from 9 AM to 4 PM.
A Step Above Stables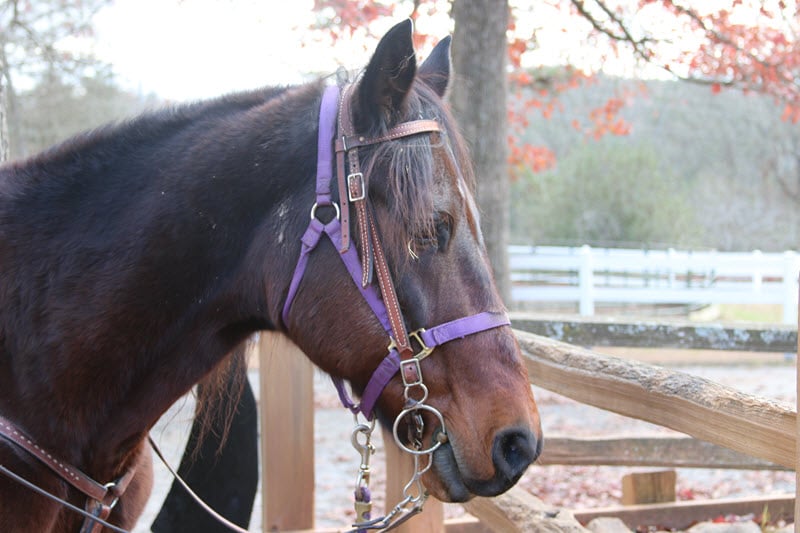 Blairswood, GA
696 Mauney Circle, 706–745–9051
Open every day of the year except Christmas, these trail rides will take the rider through the natural beauty of the North Georgia Mountains. Reservations are recommended. Riders of all ages and sizes are welcome. Pony rides are available for the very young. At this facility, riders can stay in groups of just their own friends and family. Well-marked trails are available for self-guided trips.
Gold City Corral and Carriage Company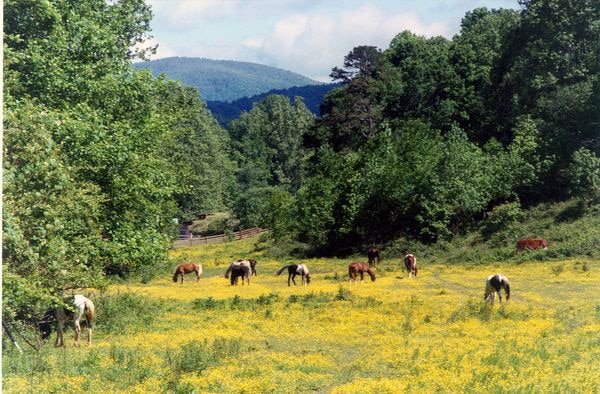 Dahlonega,GA
49 Forrest Hill Rd., 706–867–9395
Gold City Corral and Carriage Company is a place with a variety of horse-related activities. You can take horseback rides, have chuckwagon dinners, weddings, carriage rides, and hayrides. All skill levels are welcome. Reservations are recommended. Call or schedule your trip online.
Dillard House Stables
768 Franklin St., 706–746–2038
Geared toward the beginning rider, trails will take you through scenic mountains with overlooks, through forests, and past waterfalls. The river ride is an unusual trail-riding opportunity. The Little Tennessee River runs through the property and about half of your ride will take place in the river. Scenic farm rides are also available. Riders over age six are welcome, but certain trails do have higher minimum age limits.
Chattahoochee Stables
2180 Highway 17, 706–878–7000
Family owned and operated, the Chattahoochee Stables offer one-hour guided trail rides. Even young children are accommodated here as long as they ride with an adult in your party. During the summer, the trail takes you right through the Chattahoochee River. Trips depart every hour on the hour. Reservations are recommended.
Southern Cross Ranch
Madison, GA
1670 Bethany Church Rd., 706–342–8027
The Southern Cross Guest Ranch is a year-round guest ranch offering a horse farm and bed-and-breakfast. The guest ranch offers beautiful accommodations and fine Southern dining.
Horseback riding is the premier activity here. Riding lessons are available for beginners. Here you have the opportunity to have a hands-on experience with your horses. You can help groom and saddle them. Trails take you through lush forest year round.
There's no need to be a hotel guest to take part in the horseback riding. We recommend that non-guests make reservations.
Travel + Leisure Magazine called this "One of America's best dude ranches".
Located just one hour from Atlanta.
Blanche Manor LLC
Copperhill, TN
160 Blanche Manor Ln., 706–455–7433
Located just over the border in Tennessee, these rides offer stunning views of the Blue Ridge Mountains. Riders from beginning to experienced can select their horseback riding adventure. Riders can stay in groups or go for solo trail rides. Riders age six and up are welcome. Pony rides are available for the little ones. Trails include stream crossings, mountain views, and views of three states. River rafting and zip lines are also available on the ranch.
Sunburst Stables Adventures
251 Sunburst Ln., 706–947–7433
Located in Clarksville, Sunburst Adventures is filled with all kinds of family activities including a zip line tour, an ATV tour, flyboarding, boating day trips, and mountain horseback trails. All ages and skill levels are welcome on the trail. Riders will see the Chattahoochee National Forest and surrounding mountains from the back of a gentle horse. Rides range from 1 to 4 hours and depart regularly.
Horseback riding is a family experience that kids will remember for a lifetime. North Georgia offers so many opportunities to bond with horses and to experience the beautiful Georgia countryside from atop a large and gentle beast.