With so many things to do in the North Georgia Mountains, sometimes one just wants to go somewhere and revel in the beauty that these mountains have to offer. What better way to experience the views and streams and mountain life than to take pictures.
These days, one picture can travel a million lives via Facebook, Pinterest, Twitter, YouTube, etc. You can share your whole experience with the world for the most part. I have complied a few places that offer that breathtaking view everyone wants to capture.
Lake Nottely: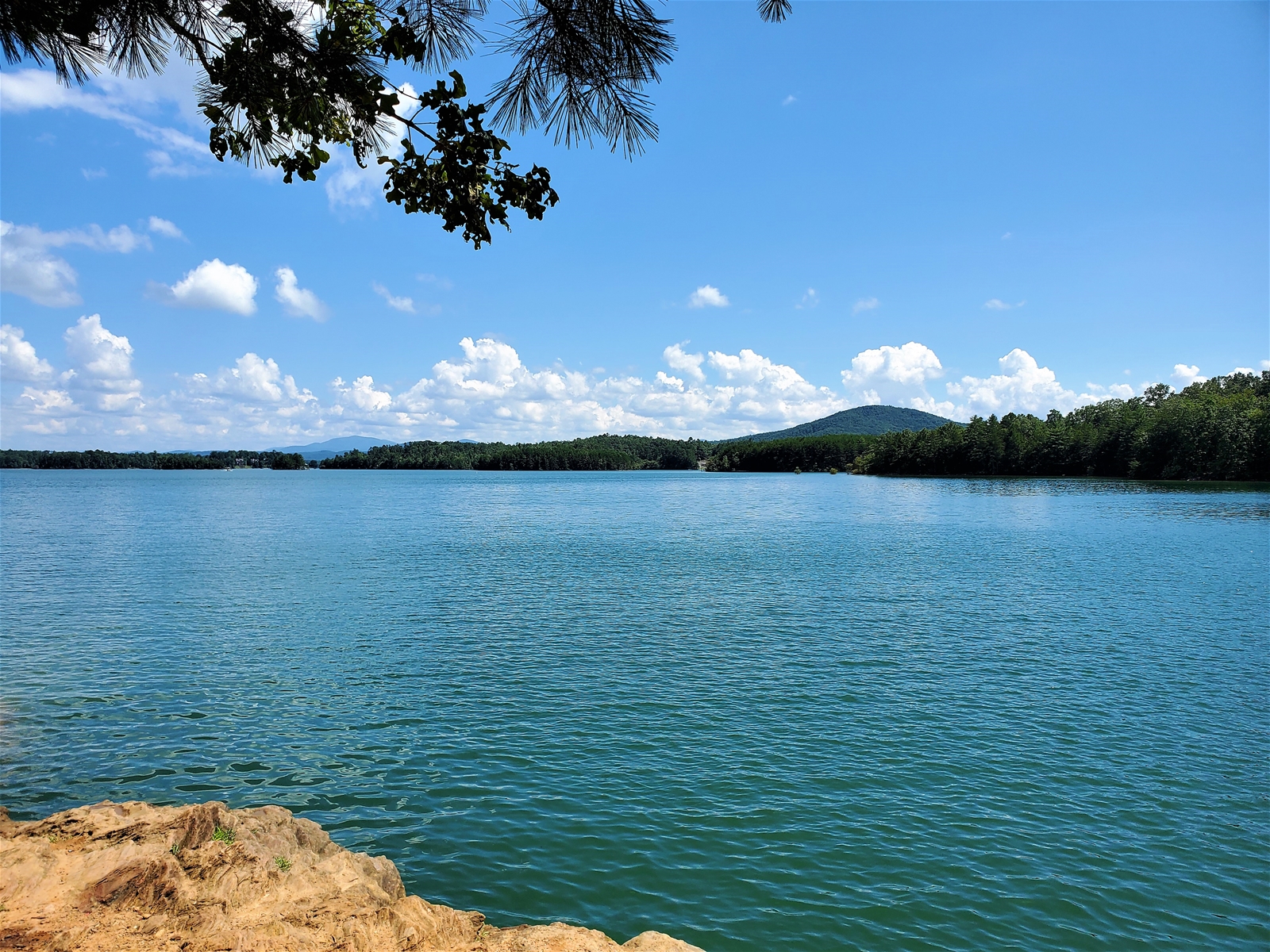 Photo credit: Gina Carmichael
Lake Nottely is a gorgeous 4,000-acre lake located in Blairsville. This quiet lake is surrounded by forests filled with hiking trails and has some of the best fishing in Georgia, especially bass. This is also a fantastic lake for swimming and boating and has impressive views from the cliffs. At the Lake Nottely Marina, you can purchase a map that will lead you to a hidden rope swing at mile marker 3, the cliffs, the public beach areas, and the Public Launch sites. Although the lake is well known by the locals, it isn't well known by visitors in our area so the lake is not overcrowded and remains a peaceful location the whole family can spread out and enjoy!
Bell Mountain: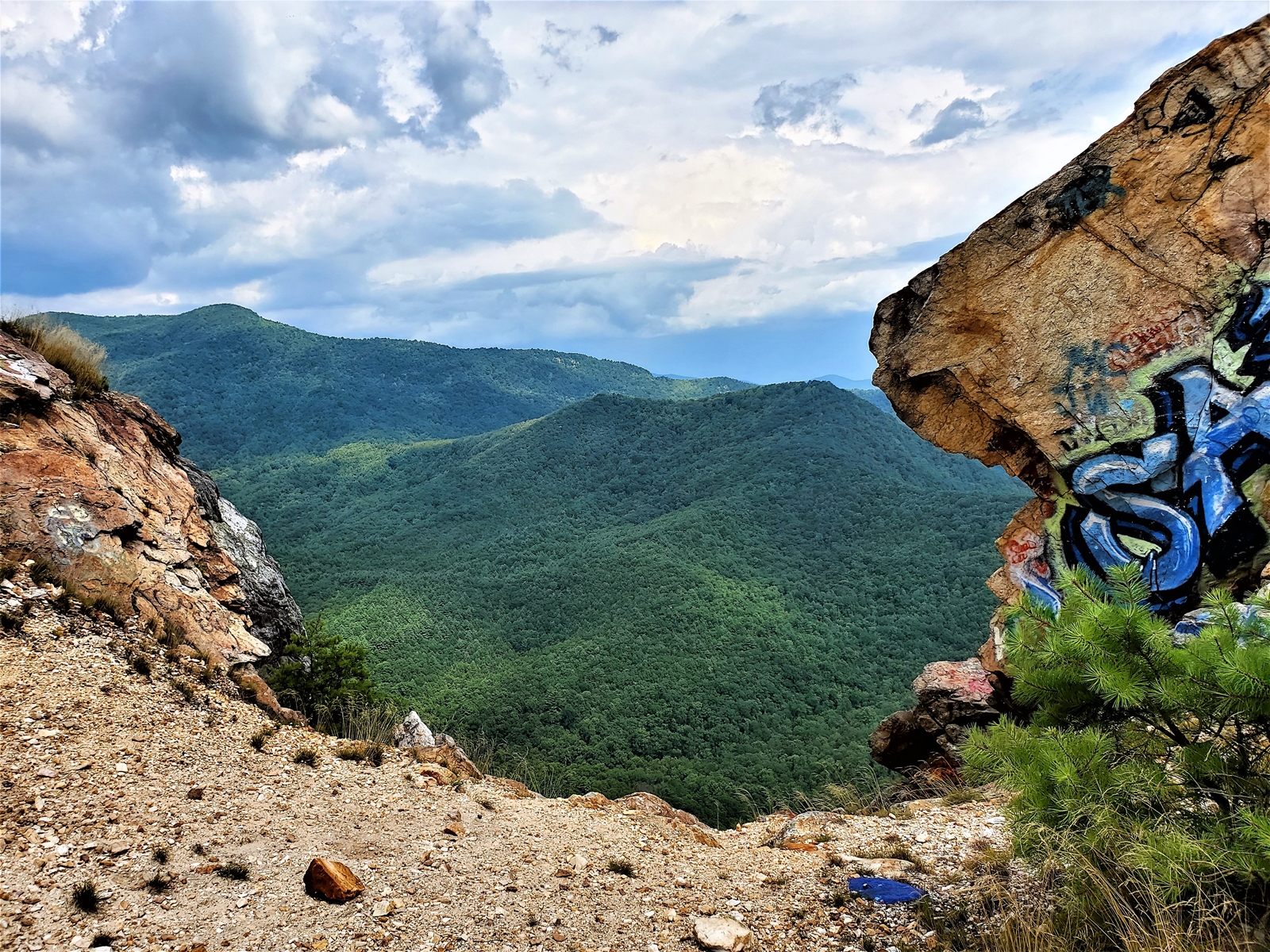 Photo credit: Gina Carmichael

Bell Mountain is a unique spot in that it has natural beauty despite the fact that it is practically covered in graffiti. I'm not a proponent of graffiti, however, I must say that it adds something to the beautiful views. Natural chaos vs. man-made chaos perhaps? Located in Hiawassee with views of Hiawassee and Lake Chatuge, it's a favorite hiking destination for locals and visitors alike. Once upon a time, you were allowed to add to the graffiti but because of vandalism that extended to the asphalt and walkway, graffiti has been banned. It's definitely worth the drive and the hike to experience this rare mountain and views. Imagine the pictures and selfies one could take on this beautiful landscape with its unique backdrop!

Amicalola Falls State Park: Located in norther Georgia, this is the home of the 700 ft Amicalola Falls. There are several hiking trails throughout the park including one that leads to the top. Many gorgeous views for breathtaking shots and selfies.

Anna Ruby Falls: is also in northern Georgia located near Unicoi State Park near Helen Ga. There is a small admittance charge but is worth the view of two falls side-by-side that are very photogenic. To get to the falls, there is a half-mile paved trail from the public use area.

While there are many places in northern Georgia (hiking trails, waterfalls and mountain tops) to get that perfect picture or selfie, you can also visit the many events and small towns and immerse yourself in their many traditions.
While out and about visiting these many places, take a selfie and show us some of the memories you've created and tag blueskycabinrentals. In the very near future, be looking for our selfie contest. You might win some great prizes for these memories you create.
While plotting the areas you would like to visit, book one of our picturesque cabins for a great relaxing vacation.