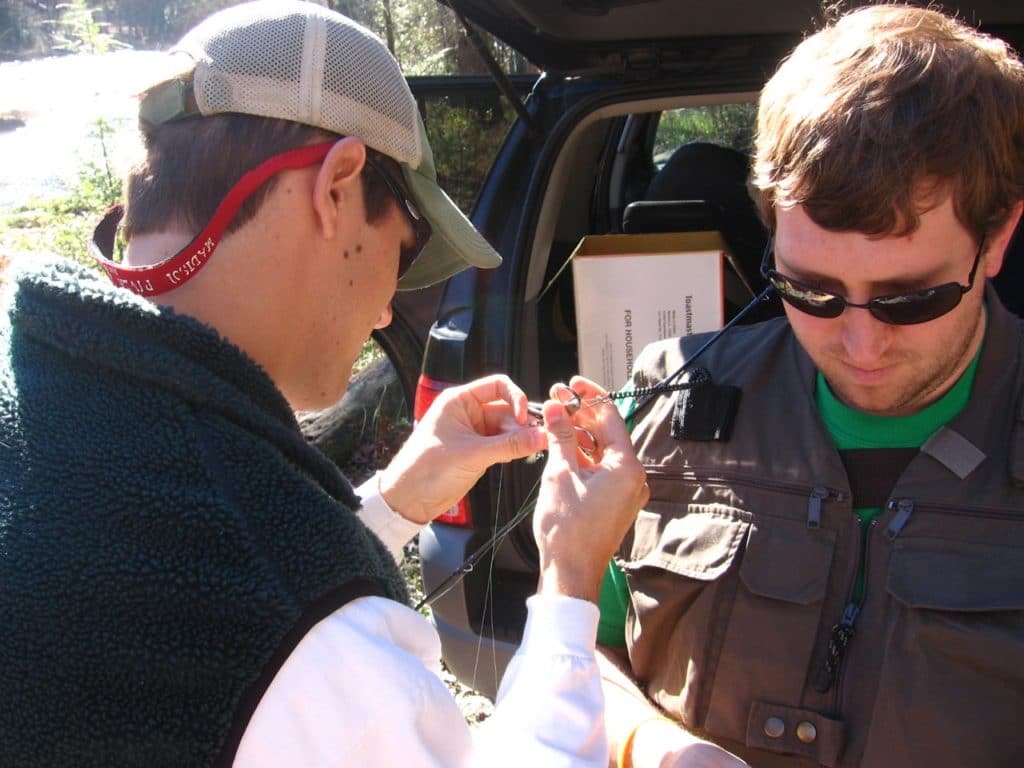 A Little About North Georgia Trout Fishing

Home to more than 4,000 miles of freshwater trout streams, the season in North Georgia begins in March and is fairly active through to October 31st. Before you visit, don't forget to buy a license because everyone 16 years and older will have to buy one. You can get them from the local bait shops or the gas stations and local Walmart.


What Kind of Bait Do You need?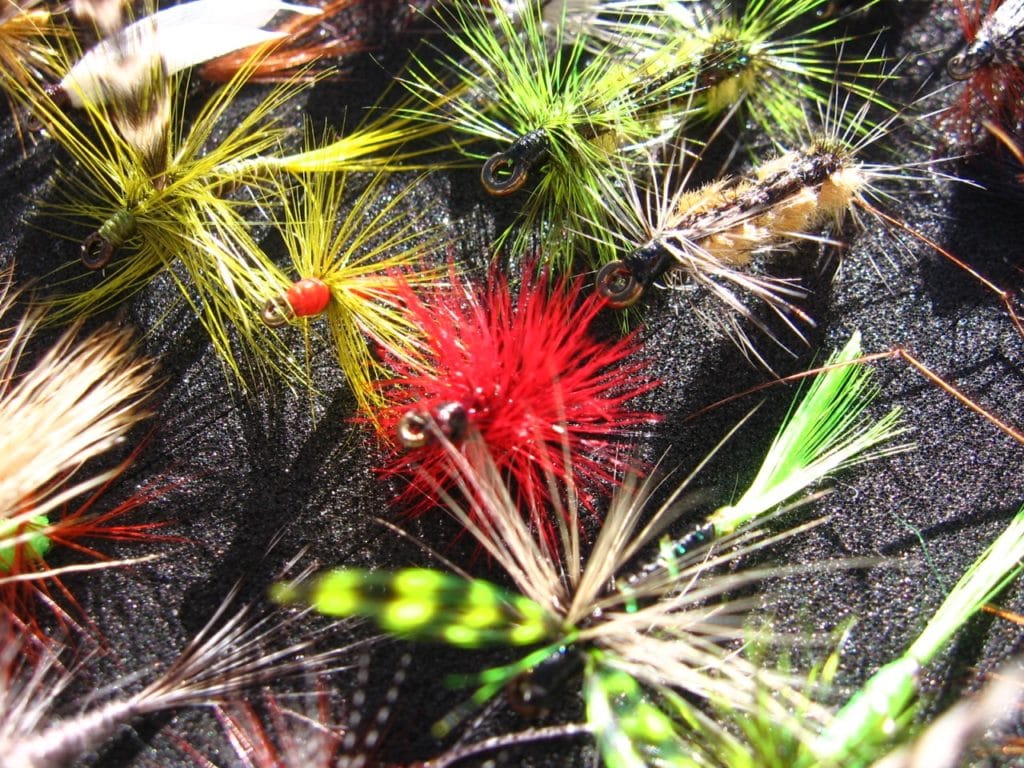 North Georgia trout fishing allows for several different kinds of baits. You have a few options. After speaking with a few different locals in the region, a common thread emerged. Some of the possible baits included that the trout bit on:
Trout Worm
The Rebel Wee Craw
Blue Fox Vibrax
Mister Twister Micro Crawfish
Smithwick Rattlin' Rogue
Luhr-Jensen Hus

Best Fishing Spots in North Georgia
Now that you have your license and bait, you will have the opportunity to experience some incredible trout fishing in North Georgia. The cool thing about the Blue Ridge Mountains of Georgia is how you have plenty of fishing options available. You can decide based on experience levels and the type of venture you want to undertake. A lot of the popular streams have become a choice for the novice because the waters have been stocked well, and you can access it easily with parking close to the fishing spot. The downside, however, is that with the easy accessibility, you will never feel alone, and you might feel like you aren't experiencing the true fishing of the North Georgia Mountains. The advantage for a novice is how if you have trouble hooking a fish, you can always speak with some of the folks around to see what they might advise. You have better chances of hooking a trout this way. For the more secluded experience, you have tons of streams that cut through some of the remote forests. While you will most likely need to hike through remote sections of the forest, it can be a beautiful experience in the thicket of nature.
Here are some things to remember to bring when trout fishing:
A couple of bottles of water
Nutritious snacks
A good fishing cap
SPF 30 sunscreen
In addition, don't forget to bring along a basket or a cooler to take the fish home with you. However, if you're hiking a long way, you may want to bring a fishing stringer with you instead because it's less bulky.

Toccoa River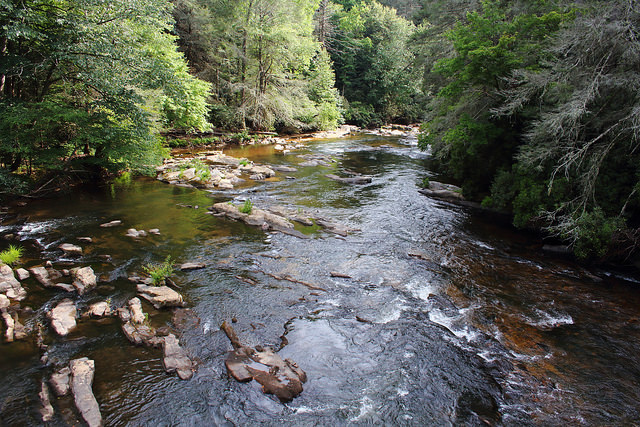 Sitting right above the Blue Ridge Dam, the Toccoa gets stocked above this area every other week during trout season. While most of it lies along private land, much of the section on the Rt. 60 and close to the town of Margaret will flow to the National Forest. Just underneath the dam, you have a broad appeal, and this makes it a fun choice for the fly fisherman. Trout get stocked in this section almost regularly, and the area has become a popular place to fish the dam downstream. When downstream of the dam, exercise caution because the water levels rise suddenly without warning.


Shallowford Bridge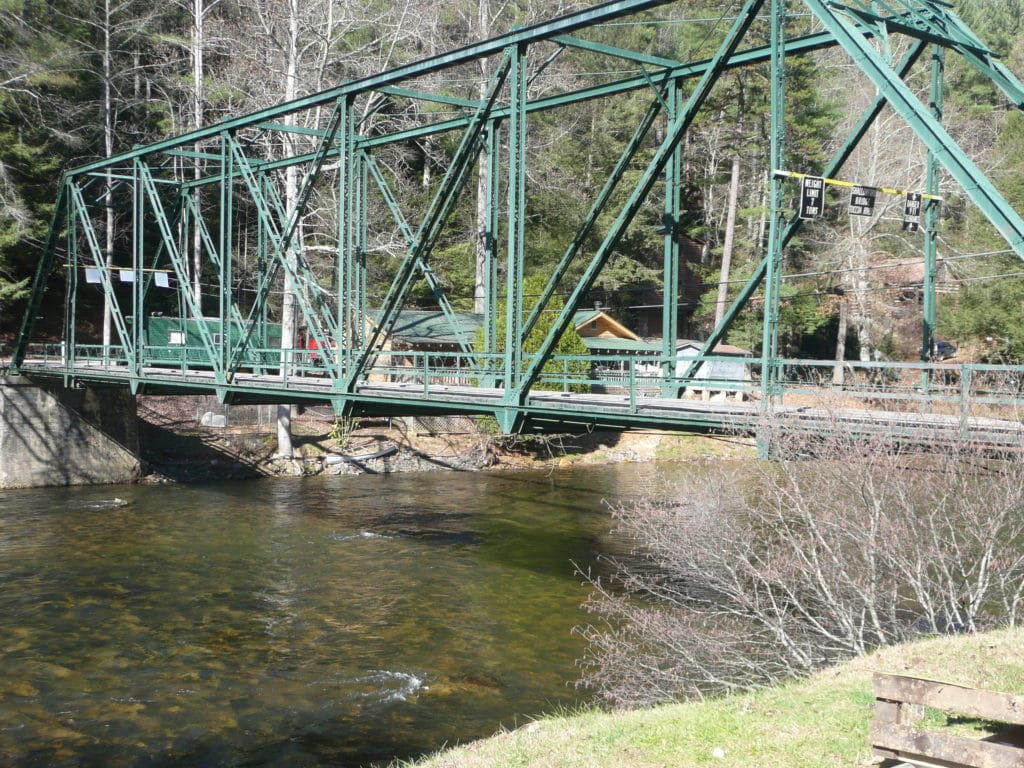 You will find the fishing here the best above the dam. It sits on Aska Road, and you will find it on the Blue Ridge Old Steel one-lane bridge. This location is found on the Toccoa River. You can fish underneath the bridge or follow the dirt road to fish following the river. This is along the Benton MacKaye Trail. This is a Delayed Harvest Area. That's a fly fishing term that you're almost guaranteed to hear if you hang with fly fishermen. It refers to a specific period of the year where trout fisheries get heavily stocked, and you will see strict "Catch and release" policies during this time. For a novice angler, it can be one of the best times to go because you can test your skills on the waters. This area gets stocked in early November for catch and releases through to the middle part of May.

Rock Creek


Found off Forest Service Rd. 69 on State Rte. 60, Rock Creek is between Dahlonega and Morganton. You will also find the Chattahoochee National Fish Hatchery along the Rock Creek. Along with this creek, many of the nearby streams come stocked with trout that is sent through the federal hatchery. Rock Creek has a good feeding ground, and it supports a large population of wild trout. You also have the native brookies at the higher elevation tributaries.

Jacks and Conasauga River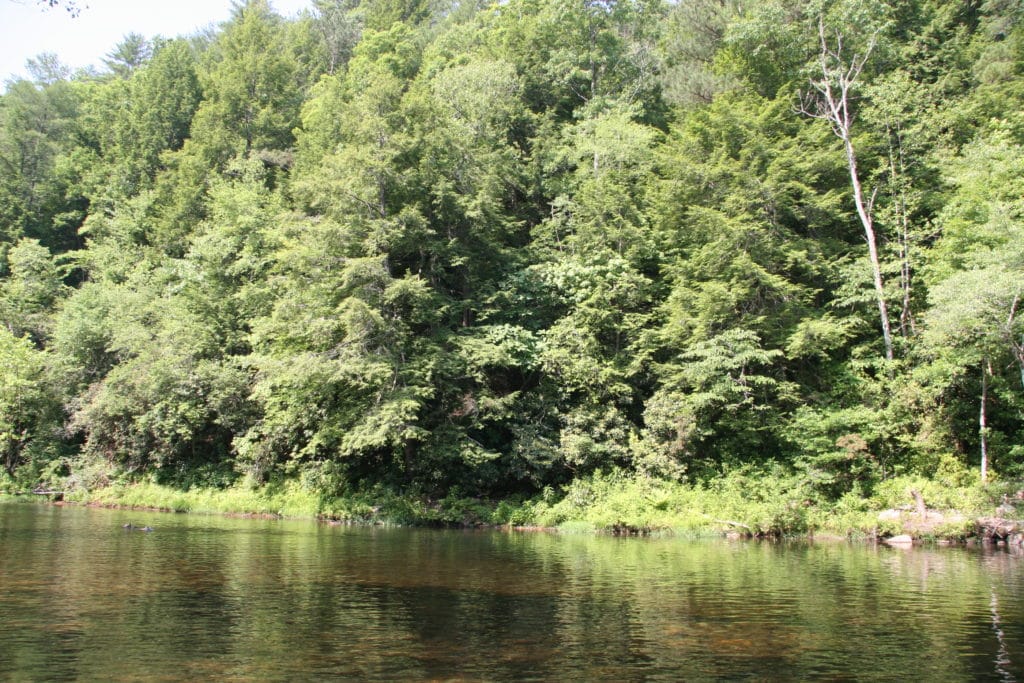 Located inside Cohutta Wilderness, you have over 45 miles of different fishing opportunities. On the Jacks, they're open from March to October, and the Conasauga Rivers is open year-round. While the Jacks do not come stocks, it does have an active and thriving trout population. If you do decide to go on this river, you should get a detailed map from the Forest Service. If planning a hiking or fishing trip to this area, it ensures that you have a better chance of finding your way if you get lost.
For plenty of vacationers, relaxing means going out trout fishing, and you can make it more enjoyable when you stay at one of our premier North Georgia fishing cabins. Instead of staying at an expensive $100 a night hotel, however, we'd recommend staying at a vacation rental instead. The advantage is how vacation rentals tend to have more personality, and some remarkable scenery as you cast a line out. Imagine the breathtaking North Georgia mountains gracing the background of your next family portrait.