Zip Lining In North Georgia Mountains: Adventure From Above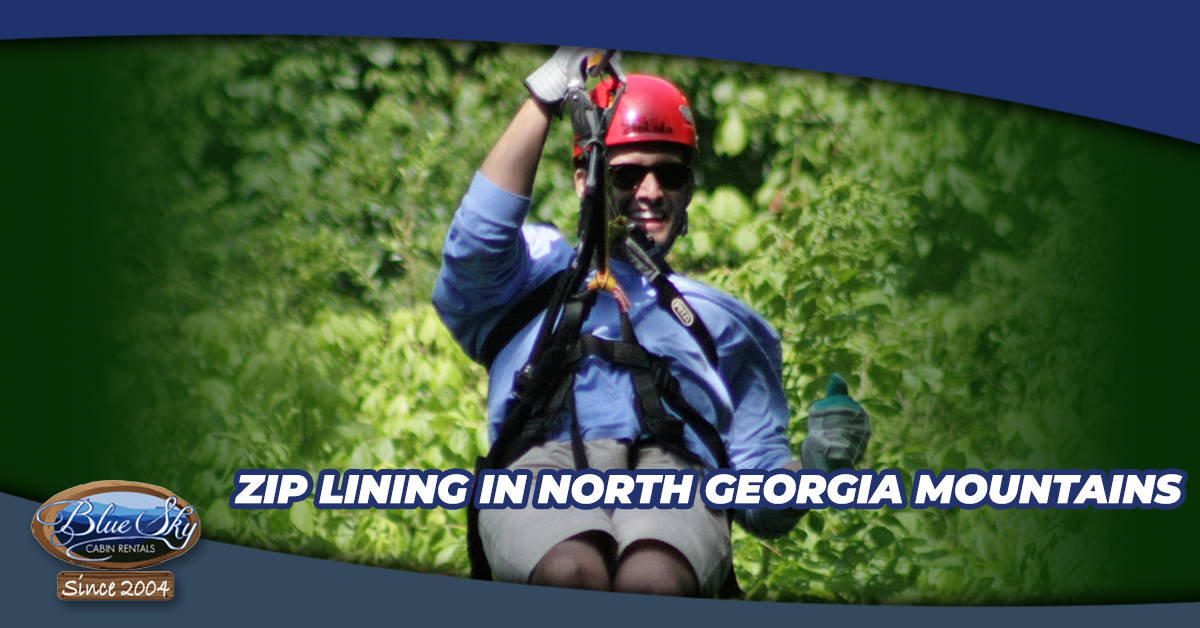 Are you craving a little adventure in your life? A break from the 9-5, out of the hustle and bustle of city life? Are you yearning to smell the fresh, natural forest air? Soaring high over the scenic city of North Georgia, zipping through the mighty trees like a gibbon, and feeling the cool, canopy air rush over you as you glide through the sky: this is the experience you could have by joining one of the many exciting ziplining tours in the North Georgia region.
There are many opportunities to zipline in North Georgia, but here are our top five favorite tours to get you the best bang for your buck while you feel alive again, flying through the trees:
Photo Credit: bradttinsley via Instagram
This tour is known to be a gorgeous, ultimate North Georgia ziplining experience, where you can have fun while learning about the forest eco-system surrounding you. This private tour group arranges groups of up to eight people, led by two experienced ziplining guides, over two networks of zip lines: the scenic, two hours "Sky Bridge Tour", and adrenaline-inducing three-hour "Adventure Tour." You'll be flying over the trees with this tour group, and each network finishes off with a great dual race over a pond. At an affordable price for a day-long ziplining adventure, you can also rent GoPros from the tour group to document your adventure in real-time and take the SD card home to relive the journey over again.
Photo Credit: banningmills via Instagram
Verified by Guinness World Records as "The World's Largest Zipline Canopy Tour and Adventure Destination," the Screaming Eagle Zipline Tour at Historic Banning Mills is the ideal place for a larger than life, extreme sporting experience. Deemed as the "Flight of the Falcon," guests are given the choice of six different levels to choose from, ranging about 51,000 feet, or 10 miles of flying through the trees. Ziplining at Historic Banning Mills assures guests some of the highest speeds and tallest lines in the north Georgia region, while at the same time, providing top-notch safety and security through highly experienced guides leading the way.
Photo Credit: lakelaniercanopytours via Instagram
This zip lining group is great for thrill-seeking families; suitable for young children (ages 7+), as well as older adults, the Lanier Island tour consists of a variety of canopy tours and treetop roaming adventures. Guests are given an option to choose from any of the seven tours offered: ranging from an express, one-hour tour to a three-hour "Full Moon Zipping Tour", a special adventure only offered under the light of full moon days. Lake Lanier Canopy Tours offer a safe, thrilling experience guaranteed to create life-long family memories.
Photo Credit: nacoocheeadventures via Instagram
At an affordable price and in the unique canopy location in Northern Georgia, the Nacoochee Adventures Zipline Tours offer more experiences than just gliding through the trees. In addition to zipping, you can also play around with the other adventurous nature toys they have to offer, such as the well known "Thriller Giant Swing," – an extreme toy to get your blood pumping. Guests have the option to choose from a variety of packages at Nacoochee Adventures: including a few which start you off through the canopy zipping lines, and end with even more exploration through nature. Be sure to check out the Bear Crawl Adventure, where guests are guided through a hike around a bear cave. The "Goldmine Canopy Tour" includes two hours of excitement, flying through the air on the Moonshine Tour, and concludes the journey with a hike into an authentic goldmine dating back to the 1800s. Guides teach about the mining history of Helen, and if you're lucky, you can even catch sight of bears down below from the trees on the forest floors.
Photo Credit: treetopquest via Instagram
This is without a doubt the best option for families traveling with their children. Treetop Quest is a park made up of kid-friendly zip lines, ranging from easy to very challenging, so there is a little bit of something for everyone. Kids can enjoy playing in the Chickpea Course, which also consists of a giant trampoline and obstacle course to challenge the critical thinking of visitors and their families. It is important to note that this tour is a self-guided experience, so the staff instructors working will give all necessary safety and security precautions and equipment, then guests are set loose to have their own self-led adventure.